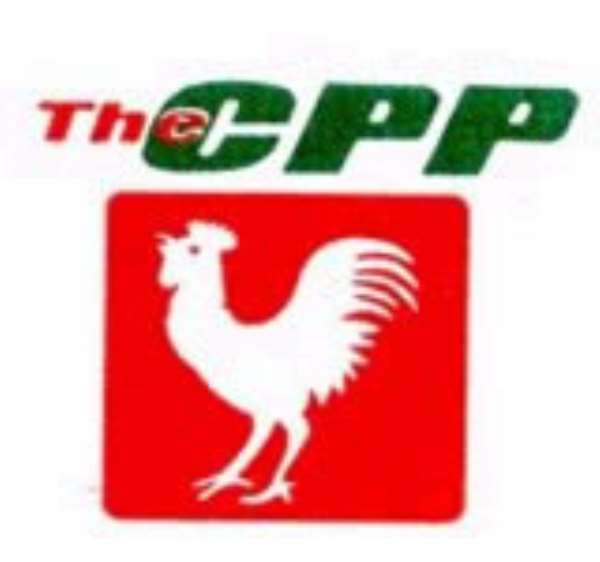 The third National Congress of the Convention Peoples Party (CPP) would take place at the Great Hall of Kwame Nkrumah University of Science and Technology, Kumasi on Saturday, December 15, this year, a statement said Tuesday in Accra.
It said the Congress would be preceded by a meeting of National Executive Council (NEC) of the party on Friday, December 14 to approve the agenda for the congress.
The statement signed by Nii Noi Dowuoana, General Secretary of the party said the Congress would bring together more than two thousand delegates drawn from each of the 230 constituencies, regional executives, the NEC, Council of Elders, Founding Members, MPs, Overseas branches, Youth and Women's leagues and representatives from TEWSCHART.
The congress would elect a presidential candidate to contest the 2008 elections as well as the election of national officers to steer affairs of the party for the next four years.
Meanwhile, regional conferences for Western, Eastern, Volta Greater, Accra and Brong Ahafo Regions would be completed by December 8, while the conference for Eastern, Western Regions are scheduled for Koforidua and Takoradi on November 29 and December 8 respectively.
The statement said it was expected that party members would play their respective roles to ensure an uninterruptible preparation leading to the event.
In that connection, contestants for the various positions at the Congress were reminded to desist from smear campaigns and acts that would denigrate the integrity or image of other aspirants so as to preserve the internal cohesion of the party