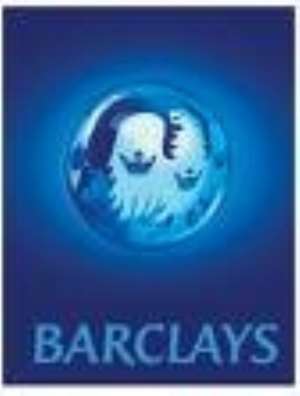 Junior workers of Barclays Bank yesterday threatened to embark on a strike action if management of the bank fails to improve their conditions of service.
To give weight to their threat, the workers refused to work in the morning, bringing banking services to a standstill.
According to a CITY & BUSINESS GUIDE source at the bank, management of the bank had been reluctant in responding to workers' complaints over increment in salaries, provident fund and other related conditions of service for sometime now.
When CITY & BUSINESS GUIDE visited some branches of the bank including the Corporate Head Office, some of the workers were seen gathered at the entrance chanting war songs.
Workers of the bank had earlier in the year threatened to lay down their tools over issues relating to conditions of services as well as over a scheme called 'EDICOS' which they described as not in their interest.
EDICOS is a scheme that enabled the bank to deduct a smaller portion of workers' salaries to be invested in a pension scheme beside the Social Security and National Insurance Trust (SSNIT) scheme.
Meanwhile, management of the bank had described the meeting of the local union which threatened to lay down their tools during working hours of yesterday as illegal and unfair labour practice under the Labour Act 2003, Act 651.
According to a release issued by the bank, since the negotiation team involving management and the union reached a deadlock on Monday, it implied that both parties had committed to a third party intermediation process, under the existing labour legislation.
This was after it became apparent that the committee could not come to a mutual agreement on the percentage increment in salary.
The bank however said it remained committed to dialoguing within the legal framework, adding that it would try to minimize the impact of the local union action on services.
Negotiations between management of Barclays Bank, Ghana Limited and the local union for a review of salaries and conditions of service have been going on for sometime now.
The Negotiating Committee had achieved closure on almost all items due for review. However, review of salaries remained currently outstanding.