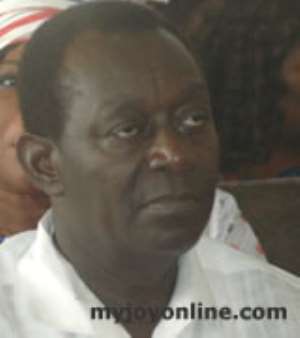 Dr Kwame Addo-Kufuor, a New Patriotic Party (NPP) presidential aspirant, has said when he is given the nod, his priority would be to improve conditions of service of teachers.
He said distance education for teachers would be free and compulsory to strengthen the human capacity base of teachers to ensure that the purpose of the new educational reform programme was realized.
He said under his government, teachers' quarters would be attached to every new school building to help address the accommodation problem that often leads to some of them refusing posting to rural communities.
Dr Addo-Kufuor, who said this on Monday as part of his four-day tour of the Eastern Region, said alternatively, his government would subsidize rental charges for teachers throughout the country.
He said the nation had been transformed in all spheres of development under the current government and "being a cabinet minister until four months ago, I equally share in the achievements and the mistakes".
He said the achievements of the NPP government in the health, education, agriculture and economic sectors were unprecedented in the history of Ghana and that his government would only build on those solid foundations.
Dr Addo-Kufuor said he was in the race because he believed he had the experience to continue with the good works of the NPP.
He said he viewed the other aspirants as brothers and esteemed colleagues who were in the same category seeking to retain the NPP in power.
Dr Addo-Kufuor presented a 24-inch television set to the NPP regional office and met the regional and constituency executives.
The Regional Chairman of the NPP, Mr Gyekye Amoabeng, praised the aspirants for the matured manner they had carried on their campaign so far.
He called on all party members to rally behind whoever became the winner to ensure that the party retained power.