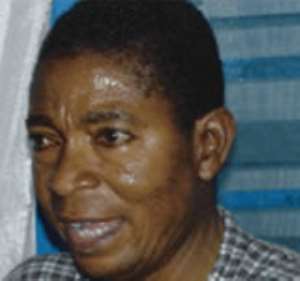 The government is taking steps to bring the research institute of the Kristo Asafo (Christ Reform Church) into the national structured apprenticeship, training programme.
This would enable the institute known as, "Great KOSA Sua Ye Research Institute", to give apprenticeship training to Junior High School graduates who could not continue their education to Senior High School.
Mr Kwadwo Adjei-Darko, the Minister of Local Government, Development and Environment, disclosed this at the 27th Annual Charity and Technology Exhibition of the Kristo Asafo at the refurbished Jackson Park in Kumasi.
The ceremony afforded the church the opportunity to showcase some of its technological products and food items.
A number of schools and needy institutions were also presented with food items by the church.
Under the national apprenticeship programme, which was born out of the new educational reforms, various institutions and organisations engaged in skills training were being restructured with a common goal and programme for training JHS graduates.
According to Mr Adjei-Darko a Cabinet sub-committee had been put in place to work on the new apprenticeship programme.
The minister stated that, "Kristo Asafo had become a partner-of- development as their activities have entered the frontiers of technology and are now doing wonders in the field of inventions."

He pointed out that a resourceful citizenry was very crucial to obtaining accelerated development in the communities.
He expressed concern about the "frightening dimensions" of disease, squalor and filth in the communities, and called on Apostle Kwadwo Safo, founder and head of the church, to consider delving into locally adaptable technologies for waste management.
He commended the church for playing a key role in the fight against unemployment.
The Principal of the College of Technology Education (Kumasi Campus) of the University of Education, Winneba, Prof. Steve Sobotie, said the technological advancement of Apostle Safo and his church was something the nation could reap maximum benefits from if the necessary attention was given to it.

He said the college was already collaborating with the Kristo Asafo in giving practical training to tech¬nology students of the university.
In his address, Apostle Safo said, the "technological inventions" of the church were no fluke.
He called for the necessary support from the authorities to enable the church to do more for the nation.
Present at the ceremony was the Brong Ahafo Regional Minister, Mr Ignatius Baffour-Awuah and the Deputy Ashanti Regional Minister, Mr Osei Assibey-Antwi.