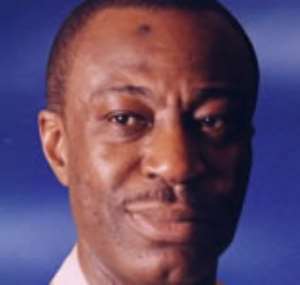 Government has sourced GH¢692,000 (¢69.2 billion) from the HFC inflation index linked bonds to begin a Public Sector Home Ownership Scheme aimed at addressing housing needs of public sector employees.

In the scheme, Government has also set aside GH¢300,000 (¢30 billion) of the income accrued from the bonds as seed money to HFC Bank to disburse as mortgages to public servants.

Dr Anthony Akoto Osei, Deputy Minister of Finance and Economic Planning, made this known in Accra on Thursday when the Ministry inaugurated Management Trustees to manage the Scheme.

He said the Scheme would offer a "Home Purchase Mortgage" product that would provide a maximum loan of GH¢25,000 (¢250 million) with a maximum repayment period of 20 years.

He stated that there would be another product; "Buy Build and Own a Home" that would provide a maximum loan of GH¢5,000 (¢50 million) for the purchase of land with a maximum time of repayment of five years as well as a maximum loan of GH¢20,000 (¢200 million) within a maximum repayment time of 10 years for building.

Dr Akoto-Osei said public servants with a monthly income of GH¢200 (¢2 million) could assess the loan through a minimum contribution of 25 percent of their income with mortgage financing at a maximum interest rate of 15 percent as against the HFC normal interest rate of 22 percent.

According to the Deputy Finance Minister, the HFC Bank would engage the services of estate developers to deliver proposed mortgage housing products.

Dr Akoto-Osei charged the Management Trustees and the HFC Bank to begin work immediately to meet the accommodation needs of government employees, which was essential to poverty reduction.

Ms. Cecilia Abena Dapaah, Minister of State at the ministry of Water Resources, Works and Housing said the Scheme was commendable to complement government's Affordable Housing Project being undertaking by her sector to address accommodation problems.

She also urged the Scheme Mangers to consider moving to the informal sector.

Mr. Asare Akuffo, Managing Director, HFC Bank, also lauded the initiative and expressed his Bank's commitment to make the scheme successful.

The Management Trustees has Mr. Charles Bonsu, HFC Bank, the Reverend Father Samuel Victor Dodoo, Ministry of Local Government, Rural Development and Environment, Nana Siriboe and Safo Kwakye, both at the Ministry of Finance, as members.