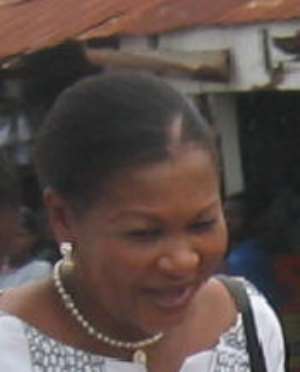 The Ghana Chamber of Mines has said the industry had not been negligent to their Corporate Social Responsibilities as being perceived in sections of the public.
On the contrary, the industry has been largely driven by its social responsibilities, which cuts across every sector of the economy.
Ms. Joyce Aryee, Chief Executive of the Chamber said this during an interaction with the media in Accra.
She said the industry was focused on operating the core business in a socially responsible way complemented by investments in communities and the society in general.
Ms Aryee said mining companies had provided medical care for their workers and dependants as well as highly subsidized medical care to members of the communities they operated in.
She cited hospitals in Bibiani, Awaso, Obuasi, Tarkwa and Nsuta and the establishment of a multi-million cedi malaria control programme targeted at reducing the prevalence of malaria in mining communities adding, "these are some examples of our social responsibilities."
According to Ms Aryee, the industry as at the end of 2005, had contributed over 28 billion cedis in the areas of health, education, electricity, roads, housing, agro-industry, sanitation, Research Action Plan, Alternative Livelihood Projects, among other projects.
She said the Ghana Manganese Company contributed a sum of 1.25 million cedis for social responsibility projects in catchment areas, whilst Gold Fields Ghana set up a social responsibility development fund with a contribution of one dollar on every ounce of gold sold.
Ms Aryee revealed that mineral contribution to the Gross Domestic Product of the economy had been increased from 2.3 per cent in 1991 to 5.2 per cent in 2007 with about 35 per cent of gross export earnings which was once at an insignificant level.
On issues on water protection and environment pollution, Miss Aryee said, mining activities were regularly monitored by the Environmental Protection Agency (EPA), whilst all mining companies did regular monitoring of water bodies to ensure quality.
She said lands that had been affected by their activities had undergone progressive reclamation exercises whilst other holes had been converted into fish farming.
Ms Aryee however, called on the government to focus attention on mining communities in terms of development projects in order to open up such cities for other economic activities apart from mining.
She said those communities risked collapsing if efforts were not made to open up such areas to other economic activities apart from mining.
Ms Aryee said the chamber was seeking to convince the government to increase its royalties to the mining communities from the present nine to 30 per cent.
Source: GNA