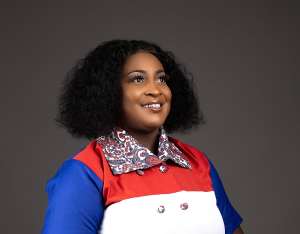 As representatives of the NPP Germany Youth Wing, we wish to address our fellow members and stakeholders in the New Patriotic Party (NPP) ahead of the internal elections scheduled for November 4, 2023. We emphasize the need for these elections to be characterized by respect, unity, and accountability, as these principles are essential for the future success of our party.
1. Maintain Decency in Politics:
We urge all party members and aspirants to refrain from engaging in insults and the use of derogatory language during the campaign period. Let us remember that our party stands for principled and decent politics. We should be guided by a commitment to constructive and respectful discourse in all our interactions.
2. Focus on Youth-Centric Leadership:
It is crucial that our delegates carefully consider voting for leaders who genuinely care about the future of our youth. The youth are the backbone of any nation, and we must prioritize their interests and aspirations. A leader who understands and champions the cause of the youth will be instrumental in shaping our future.
3. Unity - The Key to Breaking the Eight:
We recall the 2007 internal elections when we had 17 aspirants. Despite the high number of aspirants, it was a peaceful and respectful process that did not bring tension, insults, or disunity among us. Unity before and after these elections is our pathway to "Breaking the Eight." Let us not forget the strength we gain through our unity.
4. Condemning Unlawful Entry and Encouraging Responsibility:
We condemn the unlawful entry of some youth into the UTV show in Ghana in the name of defending the NPP. Such actions do not represent the values of our party. We urge all party members to act responsibly, maintain respect for the law, and avoid engaging in actions that tarnish the NPP's image.
5. Optimism in Challenging Times:
We acknowledge the challenges facing our governance in Ghana. While we may be facing difficult times, we remain hopeful that things will improve soon. Together, with commitment and dedication, we can overcome these challenges and work towards a brighter future for our nation.
6. Free and Fair Elections:
We stress the importance of conducting free and fair elections, free from any form of intimidation or attempts to influence delegates. The leadership of the party must ensure that the electoral process is transparent, credible, and adheres to the principles of democracy.
7. Addressing Issues with Justice and Integrity:
The leadership of the party must be prepared to address issues raised by aspirants and stakeholders with a sense of urgency, justice, and integrity. Resolving disputes in a fair and transparent manner will contribute to our unity and reconciliation agenda.
8. Full Support for the Winner:
Finally, we call upon all members to fully support and rally behind whoever emerges as the winner and becomes our flagbearer. Our collective support is essential in securing victory in the upcoming general elections.
In conclusion, as the NPP Germany Youth Wing, we reiterate our commitment to upholding the values of the NPP, and we believe that by promoting decency, unity, and accountability, we can build a brighter future for Ghana. Let us stand together, united in our purpose and vision.
Signed,
Ruth Lindenberger
Youth Organizer, NPP Germany
+49 1575 6132573
Distributions
New Patriotic Party, Headquarters-Accra, Ghana
New Patriotic Party, Diaspora Branches
New Patriotic Party, Germany Branch
Modern Ghana.com
All Media Houses