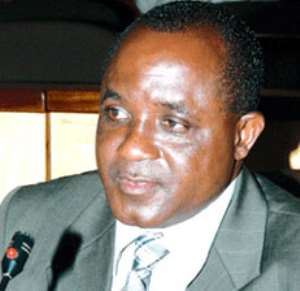 Post Nkoranza by-election
The opposition National Democratic Congress (NDC) after loosing the Nkoranza North by-election it claimed it will win convincingly, now says their loss is among other because their main rivals, the ruling NPP has more time to campaign.
Deputy General Secretary Baba Jamal claims that the ruling party took advantage of the one and half years of the absence of the former MP for the area Eric Amoateng to embark on various development projects in the area and gained sufficient grounds for the by election before the seat was declared vacant.
Although the NDC was not barred from also visiting the constituency and preparing the ground for a by-election, the party remained in Accra and kept insisting that it will win the poll.
Mr. Jamal, who was the only party official present during the final counting of the ballot after the poll told the dailyEXPRESS that the NPP apart from engaging in various acts of intimidation also doled out monies to inhabitants and opinion leaders in the constituency.
He accused the party of using state resources in their campaign and condemned the arrest of NDC functionaries during the by election. Citing himself as an example, he said he was arrested and detained for more than five hours for possessing arms but no arms were found in his car upon a thorough search.
The NDC deputy general secretary also cited another instance in which the Upper West regional vice-chairman of the party was brutalized by security officers and the intimidation of its sympathizers preventing them from voting.
Baba Jamal said his party is determined to win the 2008 general elections and is not perturbed by the outcome of the by election.
"If in the face of intimidation and harassment of party executives and foot soldiers alike, and all the money that were given to constituents by the ruling party, we as opposition with insufficient funds still get the figures we had then certainly we have not only done well but done better."
According to Mr. Jamal, from the results of all by-elections since 2004, the party has consistently improved on its performance in the general elections. He noted that constituencies won by the NDC in by-elections, saw a doubling of the figures obtained in the general elections whereas same can not be said for the NPP.
"The most important thing is that we have conceded defeat although we believe we are victors. Of all the parties that contested the by-election, it is only the NDC that improved on its figures in the 2004 elections."
This he said was a good sign for the party and it is determined to carry on the trend into the 2008 presidential and parliamentary elections.
Last Tuesday's by-election was the result of the resignation of Eric Amoateng from parliament, after being held in the US for more than one year on drug related charges.