It is possibly not easy to contemplate on the fact that the continent of Africa has actually experienced seven coups since August 2020. Seven coups in just three years! The latest one happened in Gabon on Wednesday 30 August 2023, when army officers in that Central African Republic announced that they had deposed President Ali Bongo. Since it gained independence from France in 1960, Gabon has been ruled by a relatively stable political system under a few seemingly unmovable leaders.
Léon M'ba ruled the country for 7 years between 1960 and1967as the first President of Gabon at independence. And he played a significant role in the country's transition to self rule. M'ba held on to power from independence in 1960 until his death in 1967. During his tenure, Gabon established itself as a single-party state under the Gabonese Democratic Bloc (BDG) party.
After the death of Léon M'ba, Omar Bongo Ondimba, who had been Vice President, assumed power. He went on to become one of Africa's longest-serving leaders, ruling Gabon for over four decades from 1967until his death in 2009. During his tenure, the country remained a single-party state. It was not until1991 that multi-party politics were introduced and legalized through a new constitution. In the face of mounting pressure for democratic reforms, Omar Bongo had to allow the formation of opposition parties and initiate a transition to a multi-party political system. But, despite those "reforms", his Gabonese Democratic Party (PDG) continued to dominate politics, and Bongo remained in power through several contested elections.
After the death of Omar Bongo, his son Ali Bongo Ondimba was elected as President in 2009. He won subsequent elections, some of which were allegedly marred by irregularities and lack of transparency. Ali Bongo's presidency was also marked by efforts to diversify the Gabonese economy beyond oil and natural resources, as well as by attempts to improve on governance and fight corruption.
It is important to note that, as is becoming routine with African politicians, Gabon's political landscape was characterized by the dominance of the Bongo family and their party, the PDG. While the country had seen periods of political openness and some democratic reforms, there had also been criticisms of limited political competition, lack of freedom of speech and concerns about transparency in elections and the subsequent dignity of election processes.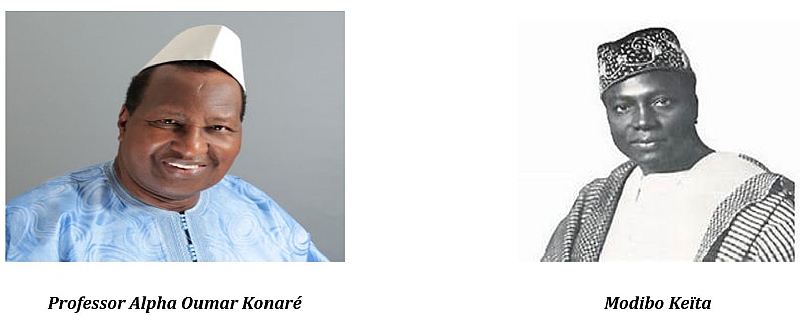 Just one month before the coup in Gabon, in Niger Republic on July 26, 2023, members of the Presidential Guard had overthrown President Mohamed Bazoum who was elected two years earlier in 2021. General Abdourahmane Tiani, head of the Presidential Guard immediately took over as the new head of state. On August 10, the West African regional bloc ECOWAS approved the deployment of a standby force "to restore constitutional order" in Niger, but still they sought for a diplomatic solution. Niger's new military ruler proposed a transitional period of three years to hand back power to civilians.
In Mali, since also gaining independence from France in 1960, the country continued to experience a complex political history juxtaposed by periods of democratic governance, military coups and consequent political instability. Modibo Keïta was the first President of Mali after the country gained independence. He led the country as the head of the Sudanese Union – African Democratic Rally (US-RDA) party. His rule was marked by socialist policies, land reforms and efforts to promote African unity. Down the line, his government began to face economic challenges and political dissent. In 1968, he was overthrown in a military coup after he ruled for eight years. Lieutenant Moussa Traoré led the military junta that ousted him from office.
After Modibo Keïta was ousted, Mali experienced a series of military coups and changes in leadership. Moussa Traoré suspended the constitution and ruled Mali under military control for eleven years, until 1979 when he was elected as President in a one-party system of government. His rule was characterized by authoritarianism, political repression and human rights abuses. Widespread protests in 1991 led to the overthrow of Moussa Traoré's regime and the establishment of a transitional government. Traoré had ruled for 23 years. His overthrow marked the beginning of a return to democratic governance in Mali, or so it seemed.
Professor Alpha Oumar Konaré was elected as President in 1992, and he implemented political and economic reforms. During his tenure, Mali adopted a new constitution and held relatively free and fair elections. But he relinquished office after ten years in 2002 and Amadou Toumani Touré, fondly known as ATT, was elected as President in the same 2002.
ATT was a former military officer who played a key role in the transition to democracy in 1991. His presidency was initially eulogized for its democratic reforms and stability. But his government later faced criticism about its handling of corruption and security issues. In 2012, he was overthrown in a military coup in the face of rising rebellion and instability in the northern part of the country.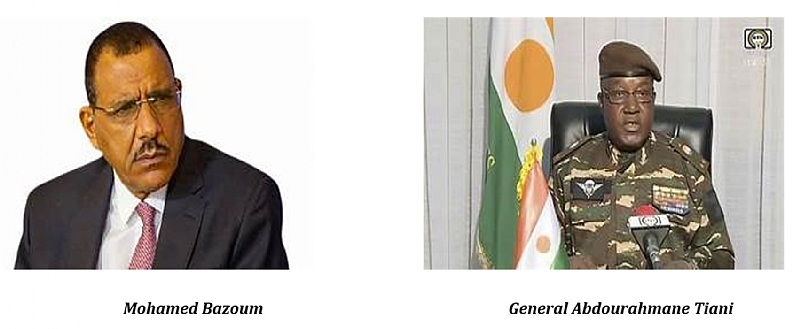 Following the 2012 coup, Mali experienced a period of social turmoil and political instability. The northern part of the country fell under the control of various armed groups, including Islamist militants. France launched a military intervention in 2013 to combat the insurgents and restore stability. United Nations peacekeeping forces were also deployed to help stabilize the situation.
Elections were held in 2013, and Ibrahim Boubacar Keïta, also known as IBK, was elected as President. Again, his government faced challenges including ongoing security threats, allegations of corruption, and public discontent. In August 2020, President Keïta was ousted in another military coup led by Colonel Assimi Goïta. Since September 2021, Mali's political situation has remained fluid, with a transitional government in place and efforts being made to address security and governance issues with Nigeria's former President Goodluck Jonathan as the main peace negotiator. The colonel vowed to hold free elections by February 2024.
In Burkina Faso in January 2022, mutinous soldiers led by Lieutenant-Colonel Paul-Henri Sandaogo Damiba arrested and deposed President Roch Marc Christian Kabore. But barely nine months later, on 30 September, army officers in the country announced that they had dismissed Damiba. Captain Ibrahim Traore became transitional president until a new presidential election planned for July 2024 takes place.
In Somalia, after weeks of tension between the military and civilian leaders who had shared power since the ousting of dictator Omar al-Bashir, the armed forces led by army chief Abdel Fattah al-Burhan staged a new coup on 25 October 2022. On April 15, 2023, a war broke out between Burhan and his former deputy Mohamed Hamdan Daglo, in which at least 5,000 people were killed. In Guinea in September 2021, mutinous troops led by Lieutenant-Colonel Mamady Doumbouya took over in Guinea, arresting 83 year-old President Alpha Conde. Doumbouya pledged to return power to elected civilians by the end of 2024.

The question on many lips is: why do the military in Africa believe they are the shepherds of democracy in their various countries? Why are they unwilling to allow democracy evolve from its mistakes into a stronger institution?
The perception that some military forces in Africa see themselves as "the shepherds of democracy" which motivates them to interfere in political processes is, perhaps, a complex issue that cannot be generalized for the entire continent. However, there are historical, political and socio-economic factors that might have contributed to this perception.
Many African countries have a history of colonization, where foreign powers controlled their governance and resources. After gaining independence, some military leaders possibly began to see themselves as protectors of the nation's interests, including its fledgling democratic institutions. Some African countries also experienced periods of political instability, ethnic tensions, economic crises and brazen corruption. These aberrations could also have motivated military leaders to perceive themselves as the stabilizing force that can restore order and prevent chaos. They could have believed that democracy, if left unchecked, could exacerbate issues that would seriously challenge the country's security, economy, education, health and the general wellbeing of the populace and possibly spell failure for the country. In some African countries like Nigeria, the military has historically played significant, if misguided, roles in the society and in politics. For instance, you find military men manning check points along high ways that are reputed to be dangerous for commuters because of bandits, kidnappers and ritualists. You find them in market places and in schools protecting marketers and school children from kidnappers who would normally abduct them for ransom.
These roles, which they rightly or wrongly assume are overwhelming the police force, can lead to a sense of entitlement or belief that they are the ones who know what is best for the country. Over time, military leaders might come to see themselves as guardians of the nation's integrity, including its democratic processes. In cases where civilian governments have been unable to address key issues like poverty, inequality and corruption, the military might perceive themselves as more capable of addressing these challenges, leading them to justify intervention.
On another level, in countries where there are valuable natural resources, it can also happen that the military might have a vested interest in maintaining control over those resources. This control can extend to political power as well, as they see themselves as safeguarding the national wealth. Some military leaders might even view democracy as an unproved or flawed system, especially if they had in the past witnessed instances where democratic governance led to inefficiency, corruption or ethnic conflicts.
It is important to note that the situation varies across African countries, and not all military interventions are motivated by the desire to protect democracy. Some interventions might be driven by personal gain, power struggles, vendetta or other ulterior motives. Also, there have been instances where military leaders facilitated transitions to democracy, showing a range of perspectives within the military establishment.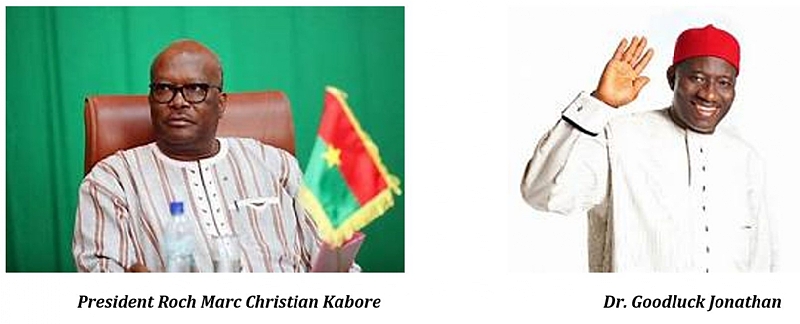 Efforts to transition towards stronger democratic foundations can sometimes be complicated by deeply ingrained beliefs, power dynamics and historical factors. Successful democratization of countries often requires a combination of internal and external forces, the establishment of functional democratic institutions, civil society engagement, and a commitment to the rule of law on the part of government. Above all, African politicians should appreciate the fact that the quest for public offices is not a do or die affair as former Nigerian President Dr. Goodluck Jonathan once reminded his political associates.
* Asinugo is a London-based British Nigerian veteran journalist, author and publisher.