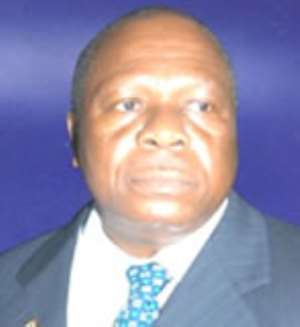 The Court of Appeal has adjourned to March 15 an application for a bail pending an appeal filed by Dan Kwasi Abodakpi, Member of Parliament for Keta and a former Minister of Trade and Industry.

It is the second time in two weeks that the court, presided over by ustice S.T. Farkye, an Appeal Court Judge, could not hear the appeal.
The first mention was on February 20.
The court adjourned the appeal at the instance of the public prosecution.
Mr Abodakpi was on February 5 sentenced to 10 years' imprisonment in hard labour for causing financial loss of 2.73 billion cedis to the State.
When the appeal was called on Monday, a State Attorney told the court that the Acting Director of Public Prosecutions (DPP), Mrs Gertrude Aikins, had travelled on short notice and could therefore not be present in court.

As a result of the adjournments, the two parties have not argued their respective motions and supporting affidavits.
The prosecution's case was that between May and December 2000, Abodakpi acted together with the late Victor Selormey, former Deputy Minister of Finance and Economic Planning, Dr Frederick Owusu-Boadu, a consultant and others to wilfully cause financial loss of 400,000 dollars to the state through the Trade and Investment Programme (TIP).

The money was in respect of a feasibility study for the establishment of a Science and Technology Community Park/Valley Project, which was meant to enhance the export of non-traditional products.
Source: GNA