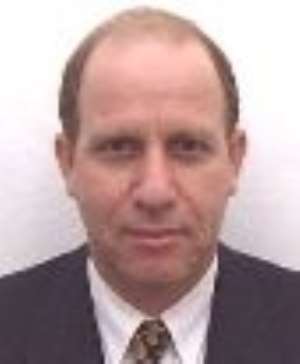 A senior deputy director general in-charge of political affairs of the Israeli Foreign Affairs Ministry, Yossi Gal,has stressed the need for Ghana to invest in the human resource, saying that it is the most important ingredient for the development of any nation.
He said investment in research and development in addition to human resource development would propel African nations forward just as it had done to Israel.
Mr. Gal was speaking to a group of journalists in Accra after he had paid a courtesy call on the Foreign Affairs Minister, Nana Akuffo Addo, to present letters of congratulation to the government and people of Ghana on the occasion of the country's 50th anniversary celebration.
He is also in the country to sign bilateral agreements which will enable Israel and Ghana to have regular dialogue and exchange views on bilateral issues.
He said for countries so-called disadvantaged, the most important thing to do was to place enough value on education.
Mr. Gal said Israel as a country, has no resources and has to invest heavily in education and research as well as hard work.
"We have strong admiration for Ghana and the direction it has taken for the economy," he said, stressing that his country is willing to share whatever experiences it has in the fields of agriculture, health and technology with Ghana and to encourage more business co-operation.
On Israel's relations with its Middle East neighbours, Mr. Gal said Israel is interested in working towards peaceful solutions of the two states lying side by side with each other, and that Palestine recognises Israel as a state.
He said peace in the Middle East depended on the Palestinians and the need for them to put together a national unity government to meet the requirement of the international community that it recognises Israel as a state, that it desist acts of terrorism and violence in the region and that it accepts the two states (Israel and Palestine) live side by side.