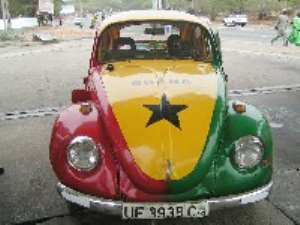 This car has been specially decorated by Anderson Emmanuel Adongo, Marketing Executive and Producer of Concepts in the national colours in commemoration of Ghana's Golden Jubilee celebration.
Adongo told the Times that he is very proud to be a Ghanaian and the only way to express this is to be identified with the national colours.
"Spraying my car in the national colours is just to show that the Ghanaian can do so many things to make the nation interesting," he said.