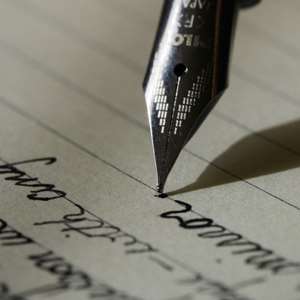 A prolific Ghanaian online writer residing in Europe, a professional journalist so to speak, has drawn my attention to his many sycophantic lies told in his publications.
Who cares which political party in Ghana he leans towards? Who cares which politicians he supports? However, I care about the information and disinformation he puts out in support of, and against, some politicians and political parties in Ghana.
From his published feature articles, one could clearly see how he is insanely supportive of the National Democratic Congress (NDC) and especially, their elected flag bearer-cum-presidential-candidate going into election 2024. For all I care!
Nonetheless, I am concerned about the dirt he is throwing into the eyes of Ghanaians, the usual propaganda by NDC members, agents and their assigns.
Being resident in Europe like him, I will be doing the greatest disservice to my native country Ghana, if I don't come out to counter his many published lies intended to not only confuse Ghanaians but to create public disaffection and animosity for the sitting president and his government and political party (NPP).
He is constantly claiming in his publications amid insults directed at President Nana Akufo-Addo that all the harsh living conditions Ghanaians have been going through for the past two or so years are solely due to the mismanagement of the nation's economy by the president and his government but nothing else.
He claims the coronavirus (Covid-19) pandemic and the ongoing Russia-Ukraine war have not impacted the economy of Ghana in any way to bring it to her current perilously exacerbated state but the bad management of the country by President Nana Akufo-Addo and what he alleges to be "his friends and family" government.
I find his claim to border on mischief, malevolence, if not utter insanity emanating from his hatred for the president and unquestionably nauseating sycophancy towards NDC, and especially, former President John Dramani Mahama.
I don't think he is being honest with himself and truthful to Ghanaians by the false information he puts out there to deceive the public.
Such information he puts out there to intentionally deceive the Ghanaian public should rather have come from somebody living in Ghana who may not have access to, or be abreast with, current world information.
Every newspaper you read in the western world, tells you how the world economy has been impacted by the Covid-19 pandemic and the Russia-Ukraine war to make conditions of living very unbearable for many of their citizens.
Why should the unnamed journalist lie about the facts and evidence that are clearly available on the news, in the newspapers and online to any serious person desiring to know the truth about why living conditions in Ghana have become so harsh?
Is he now seeking to make money to guarantee a comfortable retirement living for himself for the rest of his life on earth before he passes on to the unknown world? If not, what the heck is he talking?
Yes, other internal factors may have contributed to the worsened economic situation in Ghana but it has principally come about as a result of the Covid-19 pandemic and the ongoing Russia-Ukraine war.
Prices of food, goods and services have shot up two or threefold in Europe and the Americas since the Covid-19 phenomenon and the Russia-Ukraine war.
Life in Europe and America has become harder for almost everyone, similarly as happening in Ghana. Therefore, why is the unmentioned journalist lying as though, it is only in Ghana that the citizens are suffering from economic hardships?
I shall end here by suggesting to Ghanaians to google world news to know more about the real causes of the economic hardships currently confronting the world as against the lies being thrown at them by the journalist, John Mahama and the NDC.
I call on Ghanaians to not be persuaded or tempted by the lies told by the journalist to vote for NDC and John Dramani Mahama but rather to ascertain for themselves by reading world news and confirming things with their relatives abroad on the state of the economy in their countries of abode and how it has come about.