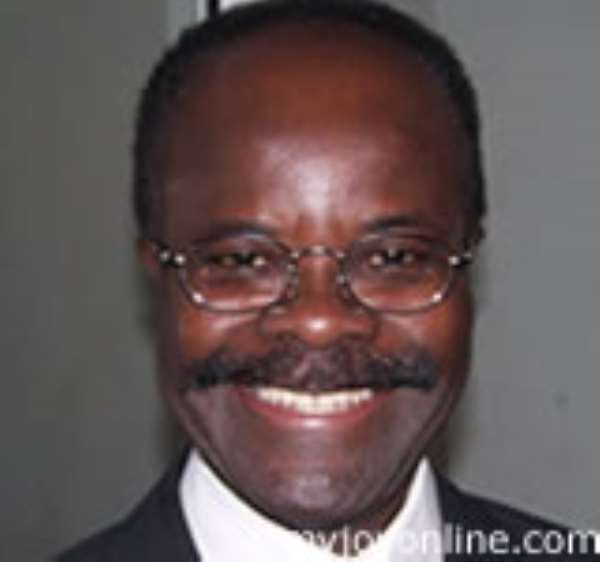 The Minister of Public Sector Reforms, Dr Paa Kwesi Nduom has called on both public and private sector workers and the general public to respect the laws of the land to ensure greater discipline in society.
He said no institution or person was above the law and added that those who behaved as if they are above the law should be made to face the full rigors of the law.
Dr Nduom made the call in Accra in reaction to last weekend's scuffle between some officials of the Customs Exercise and Preventive Service and the members of the Accra Metropolitan Assembly task force when the AMA task force attempted to tow a Ford 4x4 vehicle which had been parked at a "No Parking" area within the Ministries in Accra.
The scuffle came barely six months after a similar incident happened between some workers of the Volta River Authority and the AMA task force.
Dr Nduom condemned the action of the CEPS workers and stated that the AMA had the full support of his ministry, saying: "We will continue to give them our backing to ensure that the Ministries area becomes as conducive for work as possible."
As part of the reforms in the public sector, the ministry has launched a campaign to make the ministries area as much more conducive to befit its status as the place where government business is conducted.
Last month, the ministry began an exercise to rid the area of hawkers and other commercial vehicles from entering the area.
"We support the AMA 100 per cent and we will at all times be with them in their actions to ensure that there is greater discipline in the area," Dr Nduom said.
He said he had met with the Commissioner of CEPS over the issue and said the commissioner had set up a committee to investigate the matter.
Dr Nduom said the commissioner agreed to deal with all those who would be found culpable to serve as a deterrent.
He said he had also met with the Ministries Police over the issue and asked them to fully investigate what transpired.
Meanwhile, management of CEPS has apologized to the AMA for the assault on some members of its task force.
Sources close to the AMA said the assembly demanded a formal apology from CEPS for what it described as an unlawful act against its officials.
The management of CEPS has also invited the management of 24 Hour Towing and Accident Recovery Services, owners of the towing truck, to come for its truck.
The Head of the Public Relations Unit of CEPS, Mrs Annie Anipa said that CEPS officials went to the offices of 24 Hour Towing Services but did not meet any of the management staff. They therefore left a message for the top officials to come for their truck.
Meanwhile members of the public have condemned the behaviour of the CEPS officials.
Source: Daily Graphic