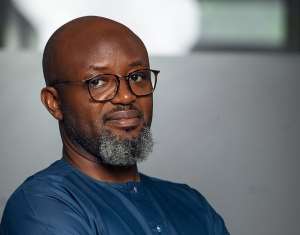 The Insurance Brokers Association of Ghana (IBAG) is all set to host the 8th edition of its annual conference.
The 2023 edition of the IBAG Educational Conference and Exhibition will focus on the effect of Global Economic Challenges and the Domestic Debt Exchange Programme on the insurance industry.
IBAG Conference and Exhibition is a forum organised annually for continuing professional development that presents delegates with an opportunity to network and build relationships, learn and share best practices, innovative ideas, and strategies for the development of the insurance industry.
This year's conference will be held at Eusbett Hotel, Sunyani in the Bono Region from March 21 to March 25.
Over 200 insurance players including Insurance Brokers, Reinsurance Brokers, Insurance Companies, Reinsurance Companies, the Insurance Regulator (NIC), as well as other stakeholders including the Press, will be attending the conference.
Country Senior Partner at accounting and auditing firm, PwC Ghana Ltd., Vish Ashiagbor will be at the conference to deliver a presentation on the topic "The Effect of the Global Economic Challenges on the Ghanaian Insurance Industry."
The presentation will primarily focus on the effect of the global economic challenges on the Ghanaian insurance industry (brokers, insurers, reinsurers, insuring public, etc.)
In addition, the lessons learnt and what interventions the insurance players and the regulator can initiate to mitigate the impact as well as what strategies insurance players could adopt to manoeuvre through these difficult times and become profitable will be touched on.
The Commissioner of Insurance at the National Insurance Commission (NIC), Prof. Justice Yaw Ofori is scheduled to Chair the Opening Ceremony on March 22.
The Bono Regional Minister, Hon. Justina Owusu-Banahene as well as Sunyani Queen mother, Nana Akosua Dua Asor Sika Brayie II are all expected to grace the occasion.
At the Conference, there will be a Young Executives' Forum on "Personal and Professional Development" that will be hosted by the CEO of ASIAC Ltd., Solomon Lartey who is also President of the CIIG.
The conference will also feature a CEOs' Forum on the theme, "Returning to Underwriting Profits: The Perspective of Industry Players" as well as an Open Forum on the Implementation of Marine Cargo Insurance, Debt Exchange Programme & Life Insurance, etc.
The Insurance Brokers Association led by the Executive Council will also make courtesy visits to selected Senior High Schools in the Bono Region to donate some items to their schools.
During the visits, IBAG will use the opportunity to engage the students on insurance and career opportunities in the insurance industry.
As part of the Conference, the Association shall also embark on a health walk and tree planting exercises as well as other recreational activities such as Akwaaba Barbeque & Dinner, Indoor & Outdoor Games, Talent Night, etc. as well as Dinner Dance & Awards.