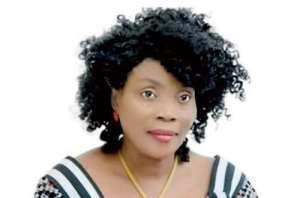 The General Secretary of the People's National Convention (PNC), Janet Nabla has opened up on investments her party aims to make in the education sectors when it comes to power.
Speaking to TV3 in an interview, she said it is in the plans of the PNC to not only maintain the Free Senior High School Policy of government but to also extend free education to the tertiary schools as well.
According to her, besides the massive investment in the Education Sector, a PNC government will also invest heavily in agriculture.
"We are going to extend free education to tertiary.
"We are also going to invest in agriculture," Janet Nabla stressed.
During the engagement, the General Secretary of the People's National Convention bemoaned the current economic challenges facing the country.
She said as a party, the PNC is continuously appealing to government to downsize to reduce the burden on public purse as part of measures to address the economic challenges.
"We told the government to downsize, we are still hoping that they will do it," Janet Nabla indicated,