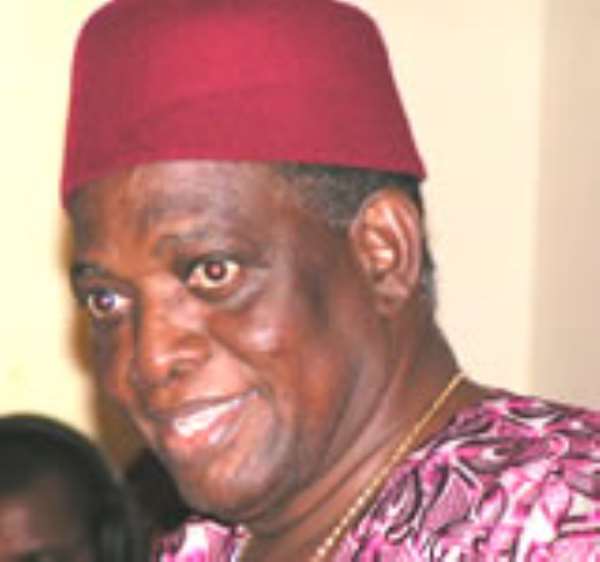 Parliament would from Monday extend sittings to enable it carry out its heavy workload ahead of a Christmas break which begins next Friday.
An average of 12 motions a day would be moved during the week to approve the budgets of Ministries, government department and agencies next week.
Minister of Parliamentary Affairs, Mr. Felix Owusu-Adjapong, presented the business statement for the week and said the Appropriation, Domestic Violence and Central Depository Bills would be passed next Friday.
He told the House that business would be hectic and urged members to attend sittings regularly and participate actively in proceedings.
Later, Mr. Jake Obetsebi-Lamptey, Minister of Tourism and Diaspora Relations, who was in the House to answer questions, said: "The expectation that the Ministry will identify the tourist potentials of all the 138 districts is not feasible, especially, faced with the meagre budgetary allocations."
"It therefore, lies on the district assemblies and stakeholders in each district to identify tourism potentials in their districts and seek technical assistance from the Ghana Tourist Board to develop them into tourist attractions and marketing."
The Minister was responding to a question from Mr Herod Cobbina, (NDC-Sefwi-Akontombra) on plans to develop the Bopa Fall in the Western Region into a tourist site.
Mr. Obetsebi-Lamptey said what was being referred to as waterfall were rapids on the Tano River caused by a big rock.
He said investigations had shown that the rushing sound of the river over the rocks was quite loud.
"Therefore, though not a waterfall per se, it has the potential to attract visitors."
He said the Tourism Ministry was pursuing a policy of decentralization and community based tourism development and it was up to the communities to take up the challenge of developing their tourist sites.
The Minister, in response to another question, told the House that estate developers and farmers were encroaching upon the Okor forest, a historical site in the Dangme East district, described as the ancestral home of the people of Ada.