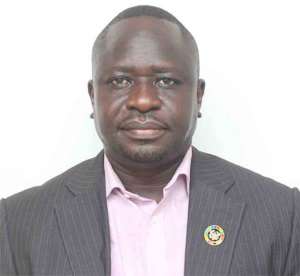 Professor Samuel K. Annim
The year-on-year Producer Price Inflation (PPI) rate at factory gate prices for all goods and services hit 78.1 per cent in November 2022.
The Ghana Statistical Service (GSS) in a release said the monthly change rate was 10.8%.
The Producer Price Index (PPI) measures the average change over time in the selling prices of goods and services as received by domestic producers.
Government Statistician, Professor Samuel K. Annim said the mining sector recorded an inflation of 115.6 per cent while transportation and storage recorded 87.6 per cent followed by the manufacturing sector with 84.3 per cent.
Accommodation and food services activities recorded inflation of 52.7 per cent, electricity and gas recorded 34.9 per cent while construction recorded 26.6 per cent, and water supply, sewage, waste management recorded 19.2 per cent.
Information and communication recorded the lowest inflation of 2.2 per cent.
Prof. Annin said the price collected for the computation of PPI are known as factory gate prices, which are the prices firms assign to their products.
These prices exclude sales and excise taxes, government subsidies other costs incurred by other intermediaries and consumers.
-DGN online