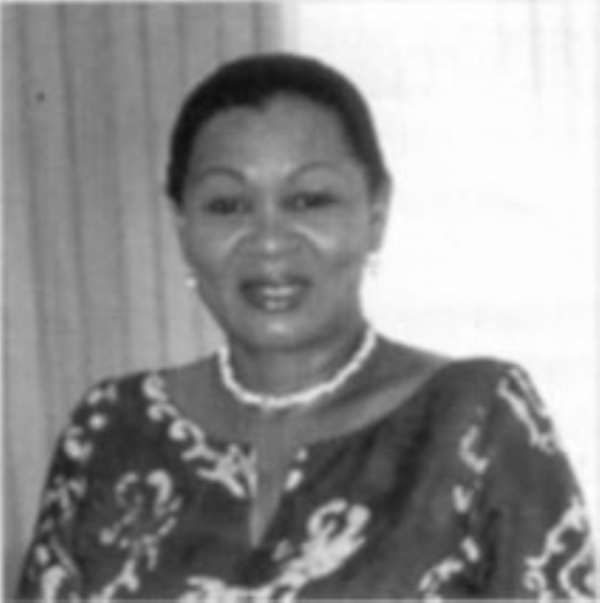 Ms. Joyce Aryee, Chief Executive Officer of Ghana Chamber of Mines, on Wednesday said, to the extent that journalists demanded or took payment in the form of payola and the infamous "soli" before or after publishing stories for people, they themselves were corrupt.
She therefore cautioned journalists to be circumspect in the way they used the power of the pen to castigate others for presumed corruption, especially when most of those allegations were not proven.
"Until the Ghana Journalists Association (GJA) comes out with approved amount journalists can take for publishing stories for people, the phenomenon of payola and "soli" remains bribery and corruption," she said.
Ms. Aryee made the remark at the fifth Matriculation ceremony of the Africa Institute of Journalism and Communication (AIJC). A total of 160 students comprising of 104 females and 56 males took the oath of matriculation for their formal admission.
Ms. Aryee, also a member of the Governing Council of the school noted that even though free press as enshrined in the 1992 Constitution had brought a lot of relief and euphoria to the media and the country as a whole, "there has not been a corresponding improvement in journalistic standards."
She said freedom of expression must go with the truth and that demanded a high sense of responsibility and ethical behaviour from journalists, especially as they were the gate keepers and custodians of free press on behalf of a largely illiterate society.
"Journalists should know by now that the actions and habits of people are determined largely by what they read, hear or see in the media - people are prone to act wisely or otherwise based on how complete or true the information in the media is," she said.
Ms. Aryee urged the media to focus more on issues of developmental value, saying, "We live in a lot of filth and what the media would say about the filth would determine society's habit towards the environment."
Mr. Kojo Yankah, President and CEO of AIJC stressed the need for journalists to educate themselves in African culture and cease seeking to be allowed to practice their profession based on some imported western culture.
He said beginning from this semester AIJC would make African Studies compulsory for all students. He also announced that a campus of AIJC has taken off in Liberia and another would start in Gambia before the close of the year.
Mr. Yankah also said by the close of 2008 AIJC would have campuses in all the West African countries, adding that beginning January 2007, the institute would offer short course on-line at its Virtual Learning Platform in addition to a Diploma courses on-line from October 2007.