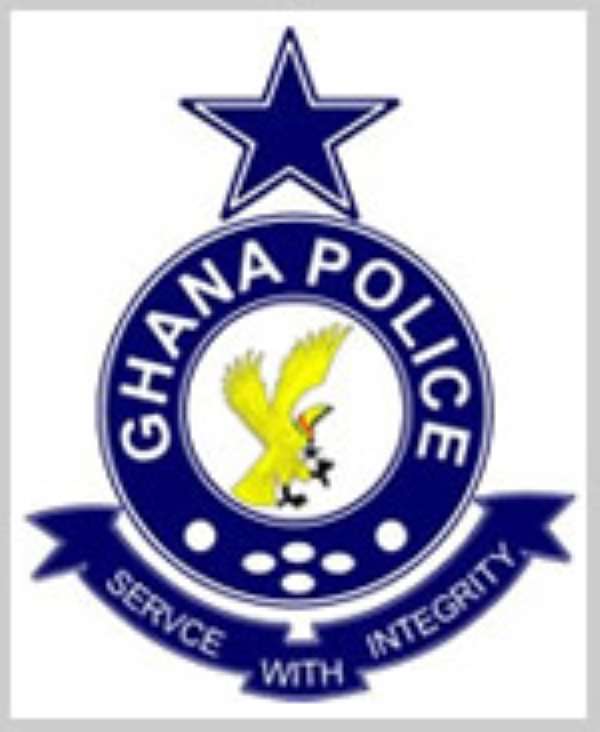 The Ashtown Magistrate Court yesterday remanded Samuel Yeboah, 52, in prison custody for allegedly murdering Yaa Iddrisu on a farm at Baffour Cottage, near Offinso, on October 21, 2006. He will reappear on November 14, 2006. Investigations by the police have so far established circumstantial evidence against the suspect.
A post-mortem report on the deceased said she was slashed in the neck, ostensibly with a sharp object, resulting in deep lacerations, with severance of the throat vessels and trachea. The deceased has since been buried, after post-mortem examination by Dr Albert Akumani of the St Patrick Hospital, Offinso.
The Director-General of the Criminal Investigations Department (CID) of the Ghana Police Service made this known in an interview yesterday, after a three-member team from the Crime Scene and Homicide Unit of the CID Headquarters had returned to Accra after initial investigations. He said it was also established that no organ of the deceased had been removed, as earlier reports suggested.
Giving details of the investigations, he said the suspect allegedly asked a brother of the deceased, Kweku Iddrisu, to collect a cutlass from their father, Kormisa Iddrisu, for him. He said Kweku and Yaa, who had been sent by their father to weed on a beans farm, decided to return home at about 8.00 a.m. on the said date to open the pen for the animals to feed.
Mr Asante-Apeatu said on their way home, the suspect allegedly called Yaa to come for the cutlass to give it back to their father. He explained that Kweku told the police that because he was late in opening the pen for the flock to feed, he took the lead to the house, with the hope that Yaa would turn up later. He said after waiting till evening with Yaa not returning, the family raised an alarm for a search party to be mobilised to look for the girl.
Mr Asante-Apeatu said the body was found in a supine position undisturbed and it appeared to have been dumped there after she had been murdered.
According to him, the cutlass, which the suspect was alleged to have asked the deceased to go for, was found lying about 30 metres from the body. He said although the suspect claimed he never went to the farm on October 21, 2006, witnesses interviewed said they had seen him on the farm.
Mr Asante-Apeatu said Kweku was able to identify the dress the suspect wore that morning when he was asked to select it from all the clothes belonging to Yeboah.