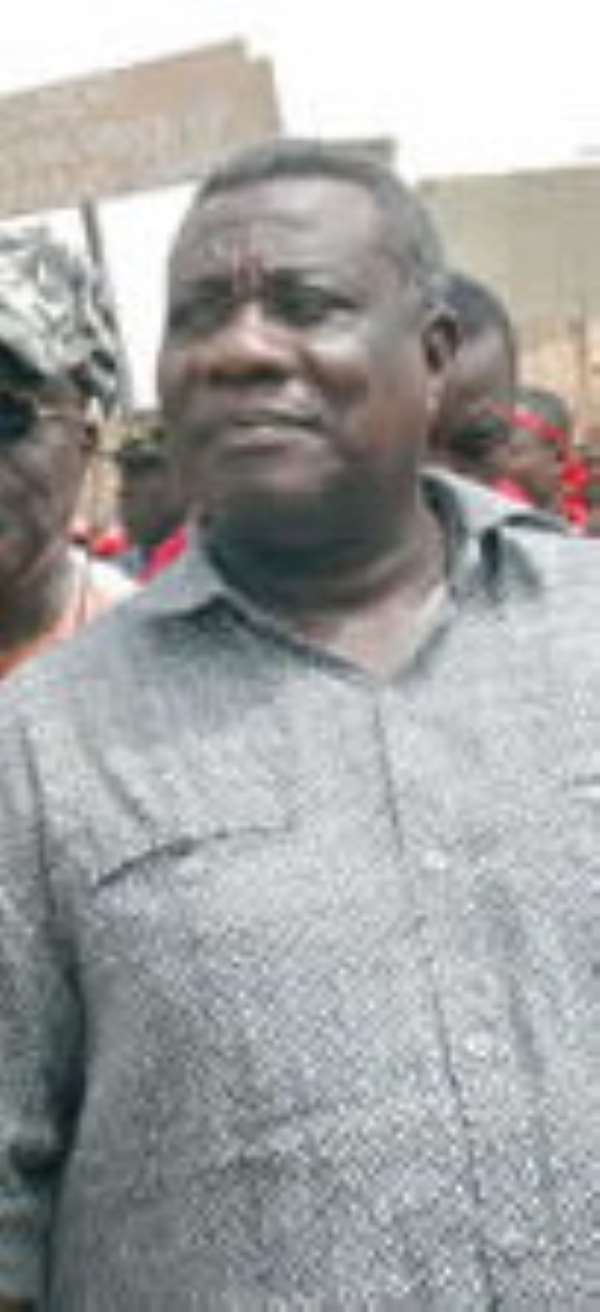 Former Vice President and two-time flagbearer of the National Democratic Congress (NDC), Prof. John Evans Atta Mills, has accused the ruling New Patriotic Party (NPP) of deliberately orchestrating a systematic plan to destroy the NDC by criminalising everything the party did.
Prof. Mills, who was interacting with journalists in Sekondi-Takoradi, recalled how his house was ransacked and his wife treated like a common criminal, with the allegation that he had stolen some vehicles when he was the vice president.
To add insult to injury, he said, former ministers of state, under the NDC government, were put before various committees of enquiry and investigative agencies, although they had all given out their proper handing-over notes to the ruling government. He said apart from the various investigative agencies, "the National Reconciliation Commission (NRC) was set up to paint the NDC black".
Prof Mills, who exhibited unusual confidence and zeal in his speech, said he was not bothered when people called him "a serial loser" because he was optimistic that the delegates of the party would, once again, elect him as their flagbearer for his "track record, loyalty, hard work, dedication and ability to lead the NDC to victory in the 2008 general elections."
"Despite various unpalatable allegations and comments passed about me, I want to show maturity and unite the party so that, in the end, we will come out victorious. In spite of all they say, I will continue to be civil and exercise decorum, abide by the rules and pursue my message because we will form the next government," he stated.
As usual, he assigned various reasons for the defeat of the NDC in the year 2000. The party's defeat, he explained, was mainly due to the fact that "Ghanaians wanted a change and did not care what kind of change they wanted." "The international community also wanted NDC out of political power in order to use Ghana as an example of a democratic dispensation. That, coupled with the harsh economic trend at the time, the party was in a serious difficulty to win the 2000 elections."
In the case of the 2004 defeat, the former Vice President said, "The 2004 election was characterised by lots of inconsistencies regarding the electoral polls." Mr Mahama Ayariga, Chairman of the Mills campaign team, was not happy that some people referred to the law teacher as "a serial loser" and added that the NPP also lost to the NDC in both 1992 and 1996.
He said even as the incumbent president, Mr. J.A. Kufuor could not win the 2000 presidential election outright until he had forged an alliance with other parties during the run off. Mr. Ayariga called on the Electoral Commission to work in accordance with its mandate and not allow any political party to announce its own results before they were officially declared.