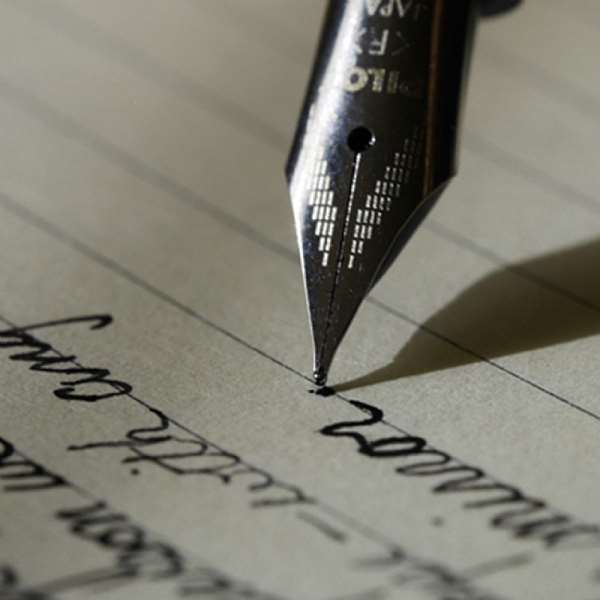 One Jermaine Nkrumah and four others, including Kwaku Azar, co-authored an article, which was published as a feature article on Ghanaweb on Thursday July 28. It was entitled as above. It is very difficult to see what the authors sought to achieve by the discussion. In fact, the subject is very topical, and their title would arouse the interest of many Ghanaians who are following the current debate of the Representation of the People Amendment Act. Many would also be attracted by the article because the authors are well-known "weights" on Ghanaweb SIL, and Kwaku Azar is a "big" advocate for this "Ghanaian Diasporas Must Vote" subject. Contrary to what many interested Ghanaians would think about the article (as one which would advance strong points in support of Diasporas vote), these guys did a very poor work and failed to reveal the main thrust of their argument in a vivid intellectual manner. It appears to me that their paramount purpose was to induce some sort of Diaspora solidarity against Dr. Wereko Brobbey and other Ghanaians who oppose the issue for various reasons, and against what they describe as "sheer negative sentiments towards Ghanaian(sic) abroad."
The emphasis of the article was on Diasporas' contribution to the economy of Ghana. The authors intimated that Diasporas made a great deal of contribution to Ghana's economy and if the "less than positive sentiments towards [Diasporas]" improved, Ghanaians who lived in Ghana would be amazed by how much this "Diaspora contribution" would increase. My simple remark on this much-talked about "Diaspora contribution" is that Ghanaians abroad do not send money home purposefully to improve Ghana's economy. Ghanaians abroad send money to Ghana for their own private interests, which are very important to them and which they would anyway have to accomplish. Some send moneys to support their families - be it nuclear or extended. Others send moneys to build houses and establish businesses for profits etc.
Whereas it is undisputable that any little money that is sent from abroad to Ghana makes an impact on the economy to some extent, those who send this moneys cannot justifiably boast and demand that they must necessarily be accorded specified privileges and recognition because their remittances to their own RELATIONS help to improve Ghana's economy. If these "boasting Diasporas" like, they must stop sending moneys to their relations or stop building their own houses and businesses in Ghana. We must settle on this point that Diasporas are not paying any taxes directly to the Consolidated Fund, and their remittances are not targeted directly at improving Ghana's economy; and because of this, Diasporas must not often use this to bargain for anything in Ghana. If it is true that most Ghanaians who live in Ghana disrespect their brothers and sisters who live abroad, it is also true that most Ghanaians who live abroad disrespect and ridicule those who reside in Ghana and are poor.
In the article, the authors wrote: "Let's face it, what is driving most of the opposition to the Representation of the People Amendment Act (ROPAA) has less to do with 'concerns,' and anticipated difficulties than sheer negative sentiments towards Ghanain(sic) abroad . . . ." What this quotation suggests is that the authors are saying because they have been able to go into the minds of most of those who oppose the Bill and found that although the opposition argues about "concerns" and "difficulties," these are not their main reasons for opposing the Bill so Ghanaians must not listen to the "concerns" and "difficulties," but must move forward to endorse the Bill and damn the "concerns" and "difficulties." This does not make much sense to me. Folks, does it make sense? Why would some people in Ghana say their brothers and sisters who live abroad must not vote just for the sake of it? How does it benefit a Ghanaian who resides in Ghana to prevent another Ghanaian who resides abroad from voting? My personal view on this matter is that if it is possible for all Ghanaians who live abroad to vote with convenience to the government of Ghana, in terms of resources, and without unnecessary difficulties and tension, they must be allowed to vote. If there are discernible difficulties and potential chaos due to likely deficiencies and inconveniences such as constraint on resources etc, I do not see why I must fight for this cause only to create problems. After all, I do not see any compelling reasons why it is urgent that Diasporas must vote in the next election; most of them do not even know the names and extent of the constituencies they hail from.
The authors also likened the Diaspora vote issue to sports when they suggested that Ghana is doing better in soccer now than in the past because our foreign-based players feel more welcomed in the national teams. They cited an example that Ghana did not do well when some people opposed Abedi Pele's captainship of the Black Stars because he played outside Ghana. First of all, the issues here are very different. In soccer, eleven players on each side always play a ball on a pitch specifically to get the globular object into the goal posts of the other team. It does not matter where you play your soccer, the rules are the same and you can fit into any team wherever, anytime if you know your game. Besides, about 98% of soccer players from developing countries, who play professional football abroad are among the best players those countries have and it is only rational that these professional players are utilized if their countries need to use their best resources in that sports.
Politics is a different game altogether. People need to understand the issues and know the people who advance various positions. People need to be discerning and familiar with the problems that confront our people back in Ghana. In fact, it is even more important that people experience the problems in Ghana to understand how they must be resolved. Ghanaians abroad are not necessarily the best Ghanaian brains as Ghanaian footballers abroad are the best Ghanaian players. A good number of Ghanaian Diasporas are school drop-outs; some have not been to school at all, and a large number are those who did not, and could not find any jobs in Ghana. It is very difficult for me to see why some people would argue that like football, if these Ghanaians abroad are not involved in national politics by being allowed to vote, Ghana would not move forward. How much do these Diasporas know about what is going on in Accra and in their own villages? Believe me, most of these people do not even know the name of Ghana's current President, and they do not care a hoot about that. In any case, Abedi Pele did not have to be a Black Stars Captain to help his nation. In the same vein, Ghanaians abroad do not have to necessarily vote to contribute to the growth of the country. There are various areas for one to contribute. Remitting one's relatives and building one's own private houses and businesses are not really the contributions that can be described as patriotic contribution to one's country. Perhaps, investing in orphanages, making donations to hospitals, and building schools and clinics will provide better grounds for this much-touted Diaspora contribution.
Finally, I wish to request of Kwaku Azar and others who are very interested in this matter to enlighten me on the reasons why it is so urgent that Ghanaians abroad must be allowed to vote now but not later when all parties are content with the arrangements to bring this constitutional right to reasonable effect. I know the right to vote is there, but there must also be the possibility and convenience of bringing the right to fruition; I am not very sure if we are there yet. For now, I would agree with the position that those Ghanaians abroad who desire to vote must show much more interest in Ghana by making some direct contribution other than sending money for private developments and to their relations.
I BELIEVE THAT IF THERE ARE HIDDEN REASONS WHY SOME PEOPLE OPPOSE THE BILL AT THIS TIME, THERE ARE EQUALLY HIDDEN REASONS WHY SOME PEOPLE ARE PUSHING SO HARD TO BRING THE BILL TO EFFECT AT THIS PARTICULAR TIME. I DO NOT THINK THAT THOSE WHO ARE IN FAVOR OF THE BILL AT THIS TIME LIKE GHANAIANS ABROAD ANY BETTER THAN THOSE WHO OPPOSE THE BILL AT THIS TIME. I THINK THE DEBATE MUST CONTINUE AND THE POTENTIAL DIFFICULTIES MUST BE ADEQUATELY DISCUSSED AND SATISFACTORILY ADDRESSED. Efo Delanyo, Michigan Views expressed by the author(s) do not necessarily reflect those of GhanaHomePage.