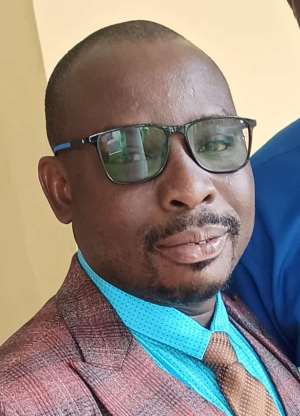 Ellis Otabil, Effutu NPP Communication officer
Communication Officer of the New Patriotic Party (NPP) for Effutu, Ellis Otabil has urged Ghanaians to remain resolute in government despite the intending IMF bailout the country seeks.
According to him, the Akufo-Addo-led government is focused and working hard to reform the economy out of the global economic crisis.
Commenting on the current ongoing brouhaha ahead of an official meeting on Wednesday led by President Akufo-Addo and officials of IMF in Accra.
Effutu Ellis, as affectionately called was of the view the NPP government has delivered diligently to Ghanaians even in the midst of the COVID-19 pandemic hence can be trusted in these hard times.
Meanwhile, Mr. Ellis Otabil expressed gratitude to the hardworking lawmaker for Effutu and Deputy Majority Leader, Alexander Afenyo-Markin and NPP Executives and supporters for their hard work and dedication to the development of Effutu.
He was, however, optimistic the NPP will surely break the '8' in the 2024 general elections.