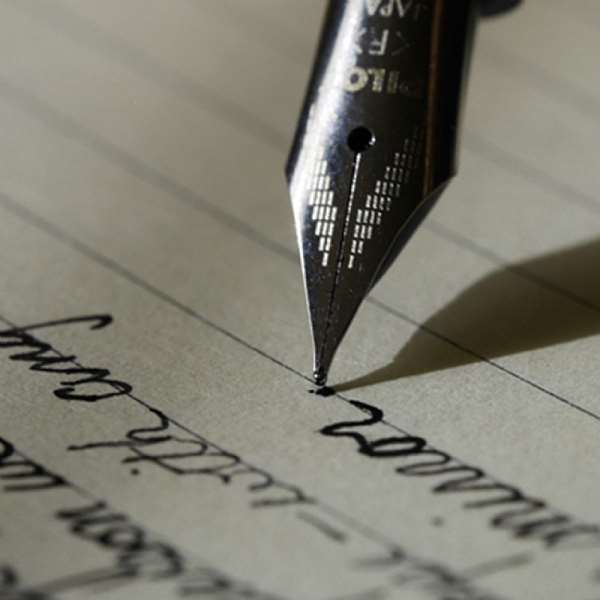 Countrymen and women, bootlickers and 'against' people, Jerry Boom announced last Friday that he has gotten a little bit wiser. I believe that makes some of you want to shout "Thank you, Lord". Well, I am not in any thankful mood – I am very worried. Someone is pumping some sense into Jerry Boom's head and I am not happy. Just look at the arrogance with which he gloatingly made his announcement last Friday. "I will not make the government happy by 'booming' today", he declared at the June 4 rally. He even knows that I get very happy when he 'booms' – mount a stage and speak by heart, threatening fire and brimstone if we don't live by his high standards of misrule. What even annoys me most is that just a few days after he announced his newfound wisdom, Jerry Boom was awarded an honourary degree in management in recognition of his leadership qualities. If that award was not bought, I don't know how else Jerry Boom earned it – he mismanaged our economy, our educational system, our telecom infrastructure and even his own party and led us into a lurch. Wonders will never end and it seems Jerry Boom's latest award confirms the letter I wrote just a few days ago about cheap honours being thrown at people who have decided to engrave mediocrity on their hearts.
Let's go back to Jerry Boom's decision to make me unhappy by refusing to boom. It's a worrisome decision. I hope he changes his mind. Because if he doesn't change his mind and starts to speak (and behave) with a semblance of wisdom, maturity, statesmanship and diplomacy, this country might be one of the most boring territories on earth. He keeps this country abuzz when he 'booms'. When he booms, the radio stations devote hours of precious airtime to discussing his outbursts, shifting focus from pressing national issues. Callers to the radio programmes stop to whine about their inability to pay their children's school fees or the failure of the AMA to clean the gutters – which is always a welcome respite for government officials. Jerry Boom provides comic relief when he does one of his 'things'. Even children laugh at his infantile outbursts.
When our former president 'booms', he often shows the electorate that he can be very dimwitted and encourages people not to take him serious. This indirectly affects Tata Mills as people begin to question the wisdom with which Jerry Boom anointed him – and forced congress delegates to vote for him – as the presidential candidate of the NDC.
I, particularly, wouldn't like Jerry to stop booming. And he knows – that I will be very sad if he stops booming.
Even though it's so hard for me to do so, I have very little choice than to support Jerry Boom's decision – that is if it means that he is going to stop making infantile, seditious and insulting remarks while refraining from behaviour unbecoming of a former head of state. For some obvious parochial reasons, I will like him to change his mind and continue 'booming' all over the place. But I think the best interest of our nation and our infant democracy will be very well served if Jerry Boom disciplines himself and sticks to his decision.
How will Jerry Boom's decision help us? Well, first of all it will reduce the tension between the current occupant of the Black Star Stool and his predecessor. We can be friends again. If he stops talking by heart about me, I can look into his face, eyeball to eyeball, and smile. He will stop calling me names and I will also stop calling him 'sasabonsam'. I can then invite him over to the castle for tea or to my airport residence for a sumptuous meal of unripe plantain (apem) and palaver sauce, specially prepared by Mama Tess. The polarization of the country will be reduced if the two of us develop friendly ties. The peace we all cherish will be further consolidated and our country will be the winner.
I hope that with his decision to stop 'booming', Jerry will also stop behaving erratically like a petulant child and take his rightful place in the council of elder statesmen. We will then be more inclined to seek his opinion – not necessarily his advice – on pertinent national issues, even though we know that he will never grow into a sage. On the international stage, he will gain more respect – the sort he actually deserves, not the type that is conferred on him as a tool of restraint. I (and the rest of the citizens of Sikaman) will then be proud to point to him as our former head of state, never mind the fact that he led us astray for nearly twenty years.
If Jerry decides to actually wise up, he will also do well to stop hounding his followers who decide to speak out in opposition to some of his quirks. He will encourage dissent within his own party. Dissent will then help the NDC to grow into a truly National Democratic Congress, a viable party run on democratic principles and not on the whims of a raving despot. As it stands now the NDC is largely made up of a bunch of intelligent bootlickers, who are afraid to raise their voice against their founder and leader – lest he hounds them into oblivion. When the NDC members begin to think and express themselves freely, they will help to bring out the best in me and our nation will be the ultimate winner.
So the benefits of Jerry Boom's decision are enormous. But knowing him for who he is, I don't think he will be able to see it through. He is so easily excitable and he just can't keep his mouth shut. I might also provoke him a little bit with my high tolerance for corruption and my regular streak of nepotism. If he really wants to stop 'booming' I suggest that he gets out of this country. We know he is a very rich man. He should go and stay on some exotic Caribbean Island and enjoy his riches. If he decides to stay on in this country, he might as well stop listening to the radio stations, stop granting interviews and stop eating 'kose' he has not paid for. He might as well refrain from mounting political platforms and even attending rallies.
Having said all this, my friends, I want to bet my last 'simpowa' that Jerry cannot stop booming. It is in his character to boom and he will do it again before the end of the year.
Wise as ever,
J. A. Fukuor [email protected]