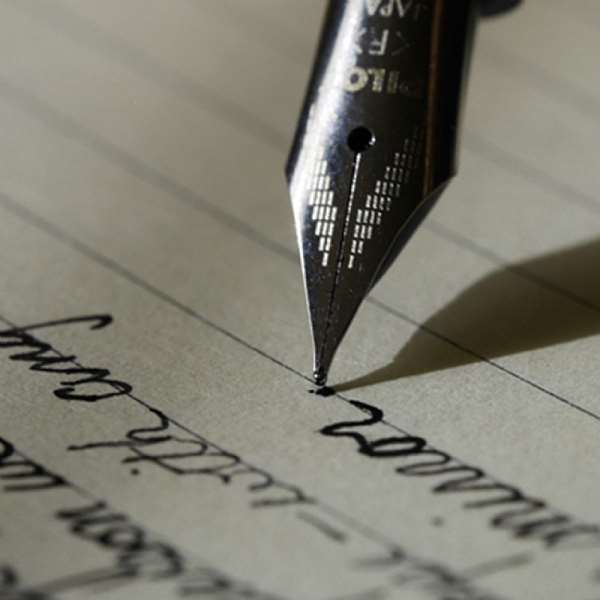 Countrymen and women, loyalists and opponents Every day I learn one of life's great lessons. One of the lessons I have lived with for most of my life is to follow my dreams. Whenever I have gathered the courage to follow my dreams, success has smiled at me. Whenever I have followed some frivolous venture I have never even dreamt of, failure mocked me. For instance, opening that brick factory which collapsed was not really my idea. Someone just told me to try my luck and as you know very well, the brick factory turned out to be one of my most remarkable failures. Luck had very little to do with it. On the other hand, my dream of sitting on the Black Star Stool became a reality because I followed it diligently. And when luck intervened by presenting the accident called Jerry Boom with his low presidential standards, getting my butt on that great stool of Sikaman became one of my easiest accomplishments. Therefore, I laugh at those who wonder how a man who couldn't manage a mere brick factory got the mandate the run and lead a country like Sikaman. The answer is simple: I followed my dream.
Just last week, however, I made another discovery. I discovered that sometimes, it is impossible to follow your dreams – the dreams follow you. Last year, I dreamt of attending a summit of the European Union. I don't know how the information about my intentions were leaked to the press. All of a sudden, all the lobbying I had done to get myself invited to the EU summit was being discussed by fishmongers and 'bofrote' sellers on radio phone-in programmes. Speculation was even rife that I was asking for EU membership for Sikaman. So I was compelled to withdraw my lobbying forces and forget about attending the EU summit. Last week, it was confirmed to me that dreams can follow those who dream. I have been invited by the great Bushman to attend the summit of the G-8 (the Great Group of the seven most industrialized nations on earth and Russia). And guess what? I didn't lobby for this one oooh! I was sitting at my somewhere, enjoying my leave, when I got the call from the Bushman, who personally invited me to the summit.
I don't know what the Bushman finds in me. He likes me too much and he sees more good in me than I see in myself. He thinks am one of the best Excellent Ones in Africa. I wholeheartedly accept his invitation. I am preparing a very special speech to be delivered at the summit. I get the impression that the Bushman wants me to go to the summit and sing his praises. But I will swerve him. I intend to be very generous with my criticism of the Bushman and his G-8 colleagues, whiles being very stingy with my praises for them.
From the Bushman, I will demand more money from his so-called Millennium Challenge Account. If he wants more countries in Africa to adopt democratic rule, fight corruption, uphold human rights he should do more than asking 16 countries to share a mere one billion dollars. If he is pumping hundreds of billions of dollars into his war effort in Iraq, he should be able to give more to help Excellent Ones in developing countries so that they in turn will do more to provide a better life for their people.
Among other things, I will also ask the Bushman to quickly clear the mess he has created in Iraq and move all of his troops out within the shortest possible time. He has botched the whole campaign and wasted my support. A war which was very easy to defend a year ago is almost impossible to defend now – all because the Bushman entered Iraq without an exit strategy. He has no choice than to leave and allow the UN (or the Iraqis themselves) to clear the mess he created while chasing out Saddam.
At the summit, I will commiserate with the German Chancellor, who was recently slapped by an unidentified man at a campaign rally. I don't know how it happened, but the newspapers reported that the Chancellor was slapped while he was signing some autographs. It appears the Chancellor has failed to fulfill some of his promises and some of his citizens have been expressing their discontent in different ways. I will tell the Chancellor that as long as he has not fulfilled his promises he should not be going about signing autographs by heart. I will also advise him to get himself some tough 'abongo' boys as his body guards. Guards like mine – who are all brawn and do only what they are told. They do not even allow journalists to come near me with their microphones. Can you imagine what they will do with autograph seeking loyalists whose ranks might be easily infiltrated by opponents who might want to slap me? I will also like the Chancellor to know that the HIPC money he gave us when he last visited is finished and so he should do "something new".
I will also have a message for the Bushman's Poodle – the man at No. 10. He's left everyone wondering why he has been supporting and propping up each of the Bushman's whims and caprices. I will like him to clarify their relationship to me and the rest of the world. Is it that he wants his supreme intelligence to rub off the Bushman or he wants the Bushman's questionable intelligence to rub off him? Or is there more to their relationship than meets our eye?
When I finish addressing the most important leaders in the G-8, I will start begging the whole group. I will beg for everything – from used buses to fertilizer and money. We will take anything they have to offer – like we say, "ketewa bia nsua" (or little is not too small). Most important of all, I will tell the G-8 countries to stop fooling us by providing farm subsidies whiles demanding of us to stop the practice. This unfair demand is increasingly tightening poverty's hold on our farmers while enriching those in the G-8 countries. Members of the G-8 should also do more to open up their markets so that we can be able to sell our products – such as koobi, akpeteshie, salt, alomo bitters, tie and dye and canned waakye – to their people. Who knows? Out of this summit, I might be able to fulfill some of the promises I made to you and shame those who will want to slap or throw powder-filled condoms at me.
Excellently yours, J. A. Fukuor [email protected]