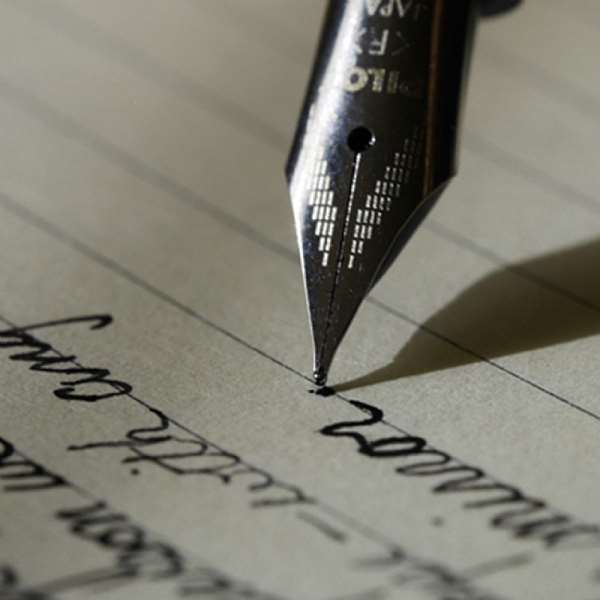 After Ofei Darko's exit as Accra Mayor, who's next? Would it be TMA or KMA boss?
Accra Mayor Solomon Ofei Darko was fired on Wednesday January 14, as the mayor of Accra.
Ofei Darko is nursing his wounds while preparing to take up his new but downgraded post.
The President has reassigned Ofei Darko to the National Development Planning Commission (NDPC) and ordered him to hand over all documents of the Accra Metropolitan Assembly (AMA) by Monday, January 26 to the Greater Accra Regional Minister, Sheik I. C. Quaye.
But the NDPC is increasingly becoming notorious as the dumping grounds for Ministers, DCEs and other senior public officials pushed from office.
So, would Ofei Darko take up his seat at the NDPC or resign like some public officials have done in recent past. "I majored in planning and if the President, in his wisdom, thinks that the Commission is the right place for me am happy with it," Ofei Darko told Public Agenda on Friday.
Kojo Yankah former Information Minister under the NDC administration resigned from the government after the then President, Jerry Rawlings removed him as the Ashanti Regional Minister. Yankah was sent to NDPC, Ghana's Siberia.
When Ohene Agyekum was also fired as the Ashanti Regional Minister, also under the NDC regime, he was sent initially to the NDPC. Agyekum was later moved to the Castle as Minister without portfolio.
More critically, who is next in the firing line after Ofei-Darko? Will it be the beleaguered Tema Municipal Assembly (TMA) boss Samuel Evans Ashong Narh or Kumasi Mayor Maxwell Kofi Djumah.
Overwhelmed by the filth of an ever-expanding city, Ofei Darko was accused of spending all his time explaining himself when he should have been solving Accra's myriad of problems, not least the unsanitary state of the national capital.
Kwadwo Adjei Darko Local Government and Rural Development Minister reportedly accused Ofei Darko in Thursday issue of the Daily Graphic of non-performance and cited public dissatisfaction at AMA's inability to keep the city clean as some of the reasons for his removal from office.
The Accra metropolis with a population of about three and half million is the biggest and the richest metropolitan administration of the 110 districts. It is also one of the most poorly kept cities in the country.
Torn between professionalism and severe pressure from their constituencies particularly politicians, most Mayors of the capital have found themselves trapped between a rock and a hard place.
All 110 Metropolitan, municipal and district chief executives are appointed by the President with the prior approval of members of the District Assemblies.
Local Government Minister Adjei Darko said Ofei Darko was sacked in line with section 20, sub-section 4 (b) of the Local Government Act, 1993 (Act 462).
"The office of the District Chief Executive shall become vacant if he is removed from office by the President ."
The NPP campaigned in the 2000 elections to make the position of mayors and DCEs elective so they would be more responsible to the areas of their jurisdiction. The party has been very quiet on the issue since it won the elections.
Ofei Darko would not be drawn into reasons assigned for his sacking but Nat Nunoo Amarteifio former Mayor of Accra under the NDC administration said Friday that AMA, like other local assemblies, comes under severe political pressure.
Aside clearing the mountains of waste in most parts of the city and choked drains, freeing the city's roads of the hundreds of hawkers, unauthorized structures are other issues that have bedeviled Accra Mayors and indeed other mayors, municipal and district chief executives.
Most homes and public and private structures in most Ghanaian cities and towns with the exception of Tema are without identifiable numbers or names. Streets are unnamed and even where named it is unknown to even residents living on the street.
Amarteifio said last Friday when he appeared on Joy FM's current affairs programme Front Page hosted by Kwaku Sakyi-Addo that his administration came under severe pressure from politicians and other constituencies each time the AMA took steps to sanitize Accra.
"[On most occasions] we got into hot political water," he added.
Kumasi Mayor Maxwell Djumah described his job as "probably the toughest job on earth you must be insane to want that job."
On paper district assemblies are non-partisan but Amarteifio said the Assemblies are "horribly partisan." Djumah was more cautious.
Amarteifio is credited for instilling some discipline in waste collection and disposal and indiscriminate hawking in the business district of Accra in particular.
Ofei Darko is only but one of a dozen DCEs fired in the last three years. Most of these were pushed out of office because of financial malfeasance.
Ofei Darko is most faulted for his inability to solve Accra's solid waste problems. His failure to offer a clear leadership in waste management notwithstanding, Ofei Darko has been credited for beautifying parts of the city with good landscaping, colourful flowers and projects including the use of metallic balustrade to keep grasses in medians of Accra's roads green all-year round.
It is unclear just yet whom the Presidential axe would fall on in the coming weeks and months? Would it be TMA's Samuel Ashong Narh or Kumasi's Djumah?
Tema is by far the most planned city in the country. Ideally, that should make Tema metropolis far easier for TMA to manage well, especially in respect of those issues that have led to the downfall of Accra and Kumasi mayors.
Tema is growing increasingly filthy with rubbish, unsightly kiosks, unusable sidewalks and choked drains. For months streets lights of the port city have been off. It is now not uncommon to find overflowing underground sewers spilling human excreta for days on end on the city's streets including areas around TMA offices in Tema.
The TMA boss has so far survived several onslaughts on his administration including charges of corruption. Indeed, Abraham Ossei Aidoo, the ruling party's MP for Tema West Constituency and Deputy Majority Leader in Parliament called for a probe into TMA books. He accused Ashong Narh of financial irregularities.
Djumah, the KMA boss, has also been having running battles with his assembly members since he took office in 2001. The President is probably watching. It is just a matter of time. Or?