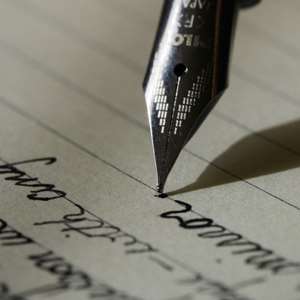 The Vice President, John Dramani Mahama, has charged the Public Utilities Regulatory Commission (PURC) to ensure that whatever decision it would arrive at in respect of the proposed tariff increase by the major utility companies should be in tandem with service standards.
He said any such decision should be in the interest of the consumer and the utility service provider, where quality, fairness, affordability of the tariff and accessibility to the service should not be compromised.
"It is my hope that the final tariffs decision after all these deliberations would take into consideration the social impact and also the current economic situation in the country."
Speaking at a public hearing by the PURC in Accra to determine tariffs based on proposals from the utility companies, Mr. Mahama noted, it is an open secret that the utility sector is faced with serious challenges. This, he said, includes lack of resources and infrastructure which lead to shortages that negatively impact on Ghana's development.
According to him, unless an urgent action is taken, the sector could collapse. However, he said the companies must work to ensure efficiency and reduce loses.
Mr. Mahama linked the plight of the utility sector to that of a chicken and egg situation. He explained that because there is increase in demand due to development, the utility companies need to raise investment to expand the scope of services.
But, he said since the Ghanaian consumer pay in cedis and the companies need foreign exchange to buy crude oil in dollars, the latter would need to gather more before it can purchase the commodity whenever there is an increase in the market.
"Any slippage in the value of our concerning reduces the ability of utility companies to continue to import which somehow justifies increases in tariffs. But looking at the other side, should they be allowed to pass inefficiencies unto consumers?" he enquired.
He stressed that the focus of the utility sector should be to cut cost to consumers and that they should reduce loses in terms of transmission of their service as they have not been meticulous in meeting those benchmarks.
"Do we improve the service before consumers pay more or should they pay more before they improve? It's a chicken and egg situation".
He admitted that government is partly to blame although it is unfortunate and unacceptable. He assured that government will take steps to ensure that any amount it owes is paid.
He was optimistic that pre-paid metres if installed in government institutions will help to ensure better and efficient use. He suggested that the PURC should factor in the impact the West Africa Gas Pipeline could have on the operations of the utility companies.
The various utility companies took turns to justify their call for increases in tariffs. All of them claimed tariff increase will help them generate sufficient revenue to cover cost of operations.
From the Volta River Authority (VRA), Mr. Ekow Acquah, Manager, Sales / Contract, claimed that contrary to perception among the populace Ghana is not doing bad at all in terms of electricity usage in the sub-region.
He stated that a consumer in Ghana uses 300 kilowatt hour per year against 100 in Nigeria and 50 in Burkina Faso. He admitted that the authority needs to increase production of electricity and have added a turbine to the Takoradi thermal plant and completed other plants in Tema.
However, he corroborated the Vice President's assertion that a major problem facing VRA is procurement of crude oil to run thermal plant.
"Currently customers are paying six pesewas per unit and it's inadequate. We are asking that it be increased to 15 pesewas per unit, 9 pesewas difference or else we will need government support. If VRA is not saved, operations will come to halt. If consumers are not ready to adequate tariffs then we are getting out of business."
As part of survival strategies, he stated the authority depends on loan facility from banks, defer some high priority capital expenditure and delay maintenance schedule.
"But the banks are no longer willing to give us money because they operate on risk. Without the right tariffs we will build our losses and the option will be to stop producing from thermal to hydro and it could lead to stagnation or no development if there is no rain or water."
According to him, the VRA is pursuing to latter customers who owe. "If you pay the right tariffs there will be availability and reliability. You pay so we build more power plants. Without substantial tariff increase VRA will find it difficult to produce efficient service."
On his part the Managing Director of the Electricity Company of Ghana (ECG) Mr. Cephas Gakpo noted that the company needs to adjust tariff to expand capacity to meet the growth of demand. Already, he said ECG is improving revenue management through pre-paid metres.
Mr. Charles Darko, Chief Executive of Gridco said the company will require adequate tariff to improve its revenue based, while Mr. Joseph Kwesi Yankey, Chief Manager / Corporate Planning and ICT of Ghana Water Company Ltd (GCWL) said in order to rise up to the challenges of efficient service delivery, his company was proposing a tariff increase of GHc2.46Gp.
In the meantime, Mr. Yankey said the GWCL is building more customer points, engaging the private sector in revenue collection and has accelerated mobilization of external funding.
Most customers have however kicked against the proposed increases in tariffs and charged the service providers to rather go back to the drawing board and assess their operations and performance before thinking of any increase.
To majority of them, no amount of money paid by customers will make the utility sector efficient except good management practices.
The Chairman of the PURC, Dr. E. K. Annan, dismissed public perception that the PURC only exists to pass tariff increases, saying that it carefully analyses proposals and that it is aggressively pursuing its key function of protecting consumers.
He disclosed that beginning from October this year, the Commission will begin to enforce penalties against utility companies for non-compliance and likewise punish unsociable acts such as illegal connection by customers.
He urged customers to help the utility sector to provide quality service to all Ghanaians desire.
Source: Public Agenda/Ghana