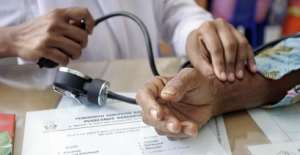 Background
Communicable diseases CDs (infectious diseases, transmissible diseases) are illnesses that result from infection, prescence and growth of pathogenic biologic agents in an individual human or animal host. Three unifying factors characterise CDs: They are preventable (often at low cost); they have an outsized effect on vulnerable populations (especially the very young and women giving birth); and they present a high risk of infection to others. On the other hand, Non-communicable diseases NCDs are relatively difficult and costly to prevent due to multiple paths of causation and predominate in the later stages of epidemiologic transitions because of their tendency to accumulate as an individual reaches an older age. (Kanishka Narayan and Zachary Donnenfeld, 2016).
Infectious disease burden estimates provided by a composite health measure give a balanced view of the true impact of a disease on a population, allowing the relative impact of diseases that differ in severity and mortality to be monitored over time (Van lier A et al, 2015). This overview doesn't seek to give a national disease burden estimate of Nigeria but to appraise the progress of the prevalence and accommodation of CDs thus far vis-a-viz the African scenario. For guiding and supporting public health policy decisions regarding the prioritisation of interventions and preventive measures, estimates of disease burden and the comparison of burden between diseases can be informative (Van lier et al, 2015).
The disability-adjusted life year (DALY) measure shows that the impact of a particular disease can be divided into the number of years of life lost (i.e., premature mortality) and the number of years lived at less than full health (i.e., morbidity). The result is a single measurement unit that quantifies the years of healthy life lost due to a certain disease or infection.
Sub-Saharan Africa (SSA) has been under the scourge of CDs for a long period of time, and sudden deaths (SDs) are still responsible for most of the morbidity and mortality in the region (Patience OA et al, 2013).
Nigeria, the country with the highest number of deaths from CDs in 2015, is only expected to reduce mortality from these diseases by 3% points under current path. Although this decrease is underwhelming, it must be seen in the context of Nigeria's expected population growth, which is forecast to grow by 80 million people by 2030, and more than double by 2050. In 2015, according to the international futures model (ifs), 57% of all deaths in Africa were from CDs. For all the other developing regions in the world, deaths from CDs constituted 18% of all deaths. Globally, Africa accounts for nearly half (49%) of total deaths from CDs, despite representing only 16% of the world's population. (Kanishka Narayan and Zachary Donnenfeld, 2016).
The Millennium Development Goals (MDGs) focused the world's attention on reducing the burden of CDs between 2000 and 2015. The MDGs specifically focused on Malaria, HIV/AIDs and Tuberculosis (TB) as outlined in MDG 6.3. African countries achieved notable reductions in these causes of death during this period but most still failed to meet targets but many still reduced deaths from those diseases and raised life expectancies signifcantly. For example, despite a large population and high levels of poverty Ethiopia increased its average life expectancy by 13 years between 2000 and 2015. With the introduction of the Sustainable Development Goals (SDGs), Africa now has a new set of ambitious targets for reducing the prevalence and death rates of certain diseases. Target 3.3 of the SDGs aims to end the prevalence of HIV/AIDs, TB and Malaria by 2030 (Kanishka Narayan and Zachary Donnenfeld, 2016).
RECENT TRENDS OF ALERT COMMUNICABLE DISEASES IN NIGERIA AND EXPERIENCES OF CONTAINMENT
MONKEY POX
In September 2017, Nigeria experienced a large outbreak of human monkeypox (HMPX). Between 1970 and 2017, Nigeria reported a total of 3 cases of human monkey pox; one case in 1970 and two cases in 1978 (Breman JG et al, 1980) and 2017 was a re-emergence in Nigeria with 228 suspected cases, (60 confirmed cases) reported in 24 out of the 36 states of the country (Yinka-Ogunleye A et al, 2018). The West African and Congo Basin Clades are the two clades of monkey pox virus known to cause endemic disease in the DRC and sporadic outbreaks in many parts of Central and West Africa (including Sierra Leone, Nigeria, Cote d'voire), as well as in the United States of America (Likos AM et al, 2005). The eventual successful containment in Nigeria in general could be attributed to strong commitment and partnership by institutional and political leadership at the hospital, state and federal government levels. The presence of an existing IPAC committee in the hospital led by an infectious disease physician facilitated prompt expert case management and strengthened infection control activities during the outbreak. The provision of free treatment and meals to all suspected patients by the state government enabled early isolation and effective treatment of suspected cases that otherwise would have stayed at home putting others at risk. Certain weaknesses and challenges encountered include: lack of monkey pox diagnostic capacity in the country and the absence of a suitable isolation facility for management of suspected cases. Several lessons were learnt from our experience. Our report shows that exemplary clinical and political leadership, capacity building of HCWs, provision of adequate IPAC resources and incentives were good motivators that positively influenced prompt and sustainable response to the outbreak by all stakeholders. This outbreak also revealed that other than an IPAC team, hospitals ought to have an existing multi-disciplinary team to adequately respond to any outbreak. Such a team should include a broad-based clinical team for case management (including Doctors of various fields, Pharmacists and Nurses), a laboratory team (including Pathologists and laboratory scientists), a safe burial team (including pathologists and morticians) as well as a counselling and social support team (including Psychiatrist, social workers and health counsellors) and support services (including cleaners and health attendants). Outbreak communication is an essential component of every successful outbreak response (Ogoina D et al, 2019).
CHOLERA
In 2013 alone, 22 countries from the African continent have reported 56,329 cholera cases, including 1366 deaths with case fatality rate (CFR) of 2.43% (WHO, 2014). Appearance of epidemic cholera caused by toxigenic Vibrio cholerae was first reported in Nigeria during 1971 and since then, this devastating disease became endemic in this country (Adewale AK et al, 2016). V.cholerae isolates from Abia, Kano and Bauchi were found to be genetically distinct from the other states of Nigeria (Adewale AK et al, 2016).
Several outbreaks of cholera have been reported with frequent occurrence of V. cholerae O1 biotype El Tor, serotype Ogawa. During outbreaks, prevalence of culture confirmed cases of cholera in Nigeria vary from 10-50% (Adagbada AO et al, 2012). Due to the initiation of surveillance and effective management, the CFR of cholera has been decreased in Nigeria from 15% in 1995/96 to 5% in 1997 and 2% in 1999 but such gains have been eroded with the intermittent large cholera outbreaks such as the one observed in 2010 with 41,787 cases and 1,716 deaths that has increased the CFR to 4.1% (Dalhat MM et al, 2010).
It was seen that there is need for the health care providers to be properly trained to use the rapid diagnostic tests for early detection of cholera so as to manage patients in situations like cholera outbreaks in this country.
The developed world has moved away from the burden of CDs since the 19th century, but in Nigeria, we are still
battling with CDs and malnutrition in the 21st century to the extent that these factors are even responsible for an appreciable percentage (35.5%) of Sudden deaths (SDs) in the communities (Patience O et al, 2013). It was reported of SDs in 2013 that 17 (35.5%) of the SD cases were caused by CDs, with NCDs accounting for 29 (60.4%) of patients, while immunosuppressive disease and chronic under nutrition accounted for 2 (4.2%) patients (Patience O et al, 2013).
Malaria
According to the 2019 world malaria report, Nigeria had the highest number of global malaria cases (25%) in 2018 and accounted for the highest number of deaths (24% of global malaria deaths). case numbers have plateaued at between 292 and 296 per 1000 of population at risk between 2015 and 2018 with deaths falling by 21% (0.62 – 0.49) during same time period (WHO, 2019).
Currently the government of Nigeria supports the treatment of severe malaria using injectable Artesunate. The coverage of Sulphadoxine Pyrimethamine in pregnant women has improved between 2010 and 2015 from 13% to 37% which is significantly low compared to other African countries within the region (NMIS, 2015). The rural settings, North East Nigeria and the Nomadic populations are reported to have low access to treatment.
THE BURDEN OF COMMUNICABLE DISEASE
Rates of communicable diseases such as HIV/AIDS, Tuberculosis and malaria in Africa are the highest in the world. Despite the epidemiological transition, deaths from CDs, maternal and perinatal conditions and nutritional deficiencies continue to take a heavy, and largely avoidable toll even though there have been spectacular successes in their control over the past 30 years. The Burden of Disease estimates had shown that the grip of the traditional enemies-communicable, maternal, perinatal conditions and nutritional deficiencies-persists as a problem for the whole world. Even though these Group I conditions accounted for only 7% of the burden in the Established Market Economies and less than 9% in the Former Socialist Economies, they nevertheless made up more than four-tenths the total global burden of disease in 1990, and almost half of the burden (49%) in developing regions.
In Sub –Saharan Africa, two out of three years of healthy life lost were due to Group I conditions (lower respiratory infections (pneumonia); diarrhoeal disease, perinatal conditions, Tuberculosis and measles. Accounting for five out of the ten leading causes of disease burden worldwide. In developing countries, malaria is added to this already daunting list.
The GBD researchers used a set of relatively simple models to develop projections of future health trends. They considered a limited number of socio-economic variables: (1) Income per capita; (2) The average number of years of schooling in adults, termed "human capital"; and (3) Time , a proxy measure for the secular improvement in health this century that results in part from accumulating knowledge and technological development. These socio-economic variables show clear historical relationships with mortality rates.
Deaths from (Group I) diseases are expected to fall from 17.3 million in 1990 to 10.3 million in 2020. As a percentage of the total burden, Group 1 conditions are expected to drop by more than half, from 34 per cent to 15%.This projected reduction overall, despite increased burdens due to HIV and Tuberculosis, runs counter to the now widely accepted belief that infectious diseases are making a comeback worldwide.
In 1990, the three leading causes of disease burden were, in descending order, pneumonia, diarrhoea diseases and perinatal conditions. The three conditions projected to take their place by 2020 are ischaemic heart disease, depression and road traffic accidents. Pneumonia is expected to fall to sixth place, diarrhoeal diseases m ninth and perinatal conditions m eleventh. Notably, measles, currently in eighth place, is expected to drop m twenty-fifth.
PRACTICAL POLICY PROPOSALS FOR PRIMARY CARE TO TAME CDs
D Maher et al, 2010 reported certain policies that could help address the scourge of CDs. These include but not limited to:
Improving data on Communicable and Non communicable diseases: There is an urgent need for good quality comparable data on NCD burden and risk, as well as on CDs, to aid planning and implementation of prevention and control strategies at primary-care level. Information on the baseline and future trends in burden of diseases and related risk factors is needed for planning and monitoring local, national and international primary-care responses.
Implementing a structured approach to the improved delivery of primary care: The establishment of multidisciplinary chronic disease clinics using standardized approaches to patient management could bring efficiency gains, especially in providing continuity of care, long-term adherence support and social support, and may help to decrease the stigma often associated with HIV/AIDS and Tuberculosis. Replacing the current unstructured approach with this programmatic framework requires multidisciplinary health system research that includes an initial needs assessment, stakeholder involvement, training, intervention delivery and evaluation.
Putting the spotlight on quality of clinical care: The public health approach to expanding access to antiretroviral treatment has been successful. By the end of 2007, approximately 2.1 million people in SubSaharan Africa were receiving antiretroviral treatment (about 30% of the 7 million people estimated to be in need). However urgent attention is needed to address the problems with quality of HIV/AIDS care that result in suboptimal treatment outcomes in Nigeria.
Aligning the response to health transition with health system strengthening: The successful expansion in services for HIV/ AIDS, Tuberculosis and malaria has highlighted the inadequacy of existing services to deliver interventions for other health needs. The question arises as to how to expand the delivery of primary care in countries undergoing health transition. Should it be through disease-specifc programmes or through health system strengthening? This strategic direction will potentially enable access to funds for an improved response to health such as through the Global Health Initiatives, e.g. GAVI Alliance and the Global Fund to Fight AIDS, Tuberculosis and Malaria.
Capitalizing on a favourable global policy environment. Implementing these proposals requires action by national and international alliances in mobilizing the necessary investments for improved health of people in Nigeria.
REFERENCES
Adagbada AO, Adesida SA, Nwaokorie FO, Niemogha MT, Coker AO. Cholera epidemiology in Nigeria: an overview. Pan Afr Med J. 2012; 12: 59. PMID: 22937199
Breman JG, Ruti K, Steniowski M V. Human monkeypox, 1970–79. Bull World Health Organ. 1980; 58: 165–182. PMID: 6249508
Dalhat MM, Isa AN, Nguku P, Nasir SG, Urban K, Abdulaziz M, et al. Descriptive characterization of the 2010 cholera outbreak in Nigeria. BMC Public Health. (2014); 14: 1167. doi:10.1186/1471-2458-14-1167 PMID: 25399402
Kanishka Narayan and Zachary Donnenfeld, 2016 'Envisioning a healthy future. Africa's shifting burden of disease'. African futures Paper 18 | October 2016.
Likos AM, Sammons SA, Olson VA, Frace AM, Li Y, Olsen-Rasmussen M, et al. A tale of two clades: Monkeypox viruses. J Gen Virol. (2005); 86: 2661–2672. https://doi.org/10.1099/vir.0.81215-0
NMIS (2015). National malaria indicator survey; p96 and 99.
Ogoina D, Izibewule JH, Ogunleye A, Ederiane E, Anebonam U, Neni A, et al. (2019). The 2017 human monkey pox outbreak in Nigeria- Report of outbreak experience and response in the Niger Delta University Teaching Hospital, Bayelsa State, Nigeria. PLoS ONE 14(4): e0214229. https://
doi.org/10.1371/journal.pone.0214229).
Patience Olayinka Akinwusi, Akinwumi Oluwole Komolafe, Olanrewaju Olayinka Olayemi, Adeleye Abiodun Adeomi, (2013) 'Communicable disease-related sudden death in the 21st century in Nigeria'. Infection and Drug Resistance 2013: (6) 125–132.
Van Lier A, McDonald SA, Bouwknegt M,
EPI group, Kretzschmar ME, Havelaar AH, et al.
(2016) Disease Burden of 32 Infectious Diseases in
the Netherlands, 2007-2011. PLoS ONE 11(4):
e0153106. doi:10.1371/journal.pone.0153106
World health Organization (2019). world malaria report 2019)
World Health Organization. Outbreak Communication. 2004
Yinka-Ogunleye A, Aruna O, Ogoina D, Aworabhi N, Eteng W, Badaru S, et al. Re emergence of human monkey pox in Nigeria, 2017. Emerg Infect Dis. 2018; 24. https://doi.org/10.3201/eid2406.180017 PMID: 29619921