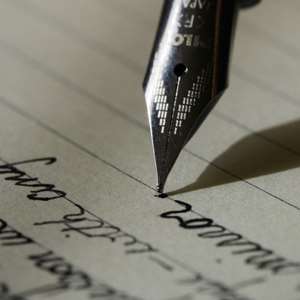 Students accommodation is one of the many problems students encounter on campus in almost all the universities across the nation and University of Ghana cannot be left out. As a result, management of various hostels charge usuriously. Hostel managers are taking advantage of the difficulties students confront in securing accommodation to charge immoderate fees. The 2021/2022 academic year residential fee for University of Ghana is with no exception as many hostels see a huge increment in fees. The previous academic year seemed to be manageable due to the modular system and the hardship covid 19 empale on the economic. Most students seem to be happy with that because accommodation problems have been reduced and fees are not huge as compare to the current one. The only challenge was the weeks we spent to complete a semester which heaped to much pressure on us as far as teaching and learning is concerned. The hardship brought by the covid 19 is still in existence as the previous one yet hostel fee has galloped. It suddens my heart.
This has been a disturbingly provocative canker that is erupting from the head of most students like a volcanic eruption. It will be so embarrassing and tantamount to disgrace in its highest degree if the University of Ghana management should sit with arms folded to see us going through hell without coming to our aid to make sure that there is reduction in the hostels fees.
The most vexatious and insulting part of it all is that they have totally forgotten that the poor charcoal, firewood and pure water sellers' sons and daughters also need accommodation too.
Sometimes the gallon of tears and anger is not about the huge fees but the unavailability of halls or hostels on campus. If there should be enough halls on campus, the few halls won't be increasing their fees as they are doing now. Each year, a whooping number of students from far and near do not have access to accommodation on campus yet there are no measures put in places by authorities to eradicate that challenge, yet, the university's management keep on increasing the price of the hall fees. The rich are the ones who can afford such high rate of hall fee. It is truly disheartening!
At this juncture, I will without vacillation, move swiftly but carefully to call on the authorities to reduce the hostel and halls fees especially the diaspora hostels, Pentagon, Bani, Evandy, Mensah Sarbah and Akuafo Hall annex C and D and other highly priced hostels on campus. Why should they be creating chances just to exploit the students?
Nothing pains me more than the generator fees! Generator fees will be paid but when the lights go off, they will not turn on the generators in some of the halls yet we pay such money every year. I can say boldly that intentional looting or stealing happens not in politics alone. Why should residential fees be more than academic fees? It does not make sense at all. Each and every living soul knows and complain that we are not in normal times due the covid-19 pandemic but universities are making ways to exploit the students. Is this not vaillanous and mischievous enough to call for disapprobation?
I am using this as a great opportunity to call on the University of Ghana Enterprise Limited and the management of University of Ghana to come to our aid and make sure that the hostels and halls fees are reduced to enable us to seek for accommodation which is even 100% unassured to some of us because of the inadequate halls or hostels to accommodate us all. Genuinely speaking, something needs to be done quickly to rectify this canker before things get out of hands such that the students may hit the university length and breadth with frustrations to register their disapproval.
Efo Losu
TheReturnOfTheAncestors
TheOratorOfOurGeneration
ThePenOfTheSwordWarrior