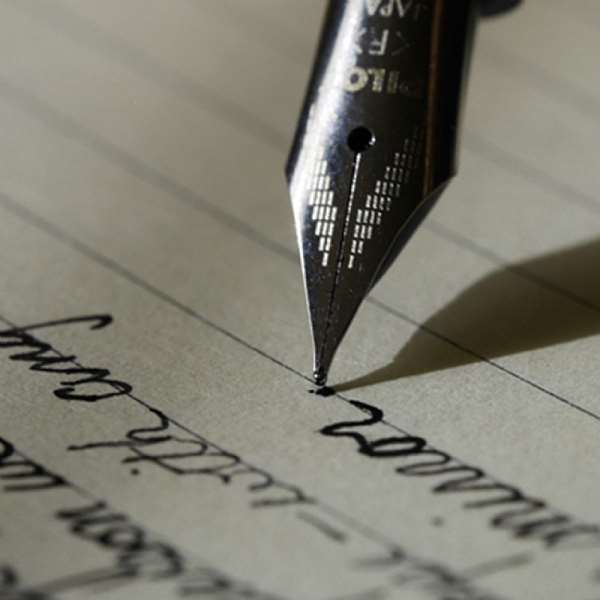 A GNA Feature by Agnes Boye-Doe Accra, July 8, GNA - Rape and defilement have become household words in the country due to the high rate at which they occur.
Indeed, hardly would a day pass without the newspapers, the radio stations or the television reporting on these criminal acts.
Statistics from the Women and Juvenile Unit (WAJU) of the Ghana Police Service, in Accra, for instance indicate that in the year 2001, 58 women from age 18 and above were raped while 204 children some five years and below were defiled. In 2002, 134 women were raped while 533 children were defiled.
It is very significant to once again find the causes of this inhuman act. Is it psychological or insanity on the part of the offenders? Do they have wives or are they in any serious relationships?
But the most confusing aspect of the problem is the fact that some men rape or defile their own daughters.
Rape and defilement could have serious negative effects such as infertility, trauma, the contraction of HIV/AIDS and terminal illness and even death.
These days individuals, organisations and government have intensified the fight against the crime.
The Minister of Women and Children's Affairs, Mrs Gladys Asmah expressed regret at the rampant incidence of rape and defilement and called on men's organisations, especially men fellowships in churches and Muslims to come out to condemn this ghastly act.
She said the Ministry would organize a series of workshops and seminars, especially in churches and mosques, to sensitise the members on the need to report persons who committed the crime to the security agencies instead of settling it at home.
"If it comes to the worst, these men should be stripped naked and paraded in the streets'' she said.
Mrs Asmah said according to a study by the Ministry, poverty among women, which affected their empowerment, growth and development was a major cause.
Also some of the rape and defiled victims were found to be mostly those without any proper parental care.
She said: "We are convinced that when a mother is economically empowered, there is every indication that she will care for her child." Thus the Ministry sought to empower women economically to enhance their capacity to improve their general life situation.
Though many factors contribute to rape and defilement, towering among them is poverty and the lack of good parental care.
It is in this direction that the Women's Development Fund (WDF) that was launched in December 2001 by President John Agyekum Kufuor, with an initial sum of 21 billion cedis should be commended.
The objective of this fund is to provide micro-credit facilities to women on the fringes of the subsistence economy, through the network of Rural Banks and some of the major banks.
This would assist women to undertake economic activities to improve their standard of living and to enable them to take good care of their children, especially the girls.
It would also prevent them from being lured into receiving money from culprits of rape to forever shut up on this iniquitous act due to poverty.
Rape and defilement, though they were crimes that were being committed from time immemorial, not much awareness was created on them until recently.
Due to education and awareness on rape by the media, women and children have become exceedingly awake on how to prevent the incidence or what to do when it does occur.
Children and parents have been encouraged to report to the security agencies rape and defilement cases.
The threat by some perpetrators that victims would die if they reported the incidence is gradually not having any effect, thanks to the awareness created on the issue.
This menace could, however, be curtailed if children stopped parading the streets and communities in the name of selling iced water, oranges and chewing sticks among other things.
This is because the perpetrators usually coerce their victims to their rooms, kiosks and uncompleted buildings under the pretext of sending them on an errand or to present them with a gift. They, however, end up sexually abusing them and then issue threats of death or madness if the victims ever disclosed the act to anyone.
In most of these cases, the victim and the rapist lived in the same vicinity; are related or are family friends. For example in the case of Mansa (not the real name), a 12 years old house help that the Ghana News Agency reported, the rapist lived in the same house with her.
In fact he was a related to Mansa's Madam and he took advantage of her absence, went into the victim's room under the pretext of asking what was wrong with her.
Since Mansa had been sleeping for a while he got hold of her and sexually abused her.
He later offered her five thousand cedis and warned her not to disclose the act to anyone or else she would die.
Since poverty is the basis for sending these children on the streets to sell, parents must be empowered to be self-sufficient and to cater for their children without having to send them out.
The children should also be conversant with their rights and the need to be extra careful when a man calls them. It is worth noting that children, despite their individual rights and dignity, constitute another major vulnerable group.
This is manifested in the way they suffer various forms of violence and abuse, including neglect, denial of access to growth and developmental needs, physical violence and exploitation in the form of trafficking and child slavery and of course defilement and rape.
The fight against rape and defilement should not be left in the hands of women advocates alone but individuals, organisations including religious bodies, should collaborate with the law enforcement agencies to curb the incidence.