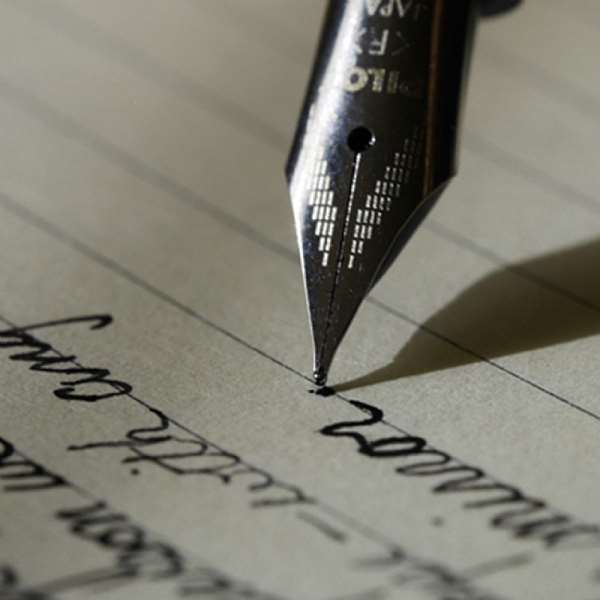 The youth, shall never stop asking this question until "JUSTICE" is done. No political party in Ghana shall ever get away until Justice is done in this country no matter how long it takes. This is a message to our political leaders.
This is a question which every sound-minded Ghanaian should ask him or herself before it is too late. This so-called "Indemnity clause" was created in 1992 by Rawlings regime for self-protection and as such Honourable Justice Akufu Addo and the top rank and files of his administration is said to be tight-lipped.
In a recent Press conference in Accra, reported on Ghanaweb of Feb. 12th 2002, the world was made to hear of the cry of the former Victims of Armed Forces Revolutionary Council and National Democratic Congress (AFRC/NDC) indicating their intention to contest the indemnity clause in the 1992 Constitution at the International Criminal Court. Since that time, there seems to be silence as to who is to bury the cat .
The group said:
"We are, therefore, calling on President Kufuor, members of Parliament and the Judiciary to take urgent steps to expunge the indemnity clauses from the Transitional Provisions of the 1992 Constitution, failing which we would be left with no option but to take the matter to the International Criminal Court to seek redress".
The group is made up of Ex-Military and Ex-Police Officers and civilians. This appeal is not limited to these alone but also to all Ghanaian citizens that suffered under various regimes and not only that of Rawlings regime. Where is the parole of "JUSTICE" and ACCOUNTABILTY? by the NPP government?
What should be done to NPP government and other political parties if found guilty of mismanaging the country´s economic and social affairs after "2004"?.
They will have to go Scot-free because Rawlings and his henchmen were clever to amend our weak constitution. Ghana´s constitution that has no respect for his people was easily manipulated by corrupted parliament as follows:
This Clause 34 (2) of the Indemnity Clause of the Transitional Provisions, which provides protection for act or omission during the administration of PNDC, which says, "It is not lawful for any court or tribunal to entertain any action or take decision or make any order or grant any remedy or relief in any proceedings instituted against the Government of Ghana whether before or after the coming into force of this Constitution or against any person persons acting in concert or individual to assist or bring about the change in government which took place on February 24, 1996, January 13, 1992, June 4, 1979 and December 31, 1981 in respect of nay act or omission."
What a wonderful amendment. If NPP government may not be tight-lipped and not happy about this for their own security after 2004, then why is that the NPP government, Honourable Justice Akuffo Addo and other political parties silence in redressing this "Clause"? What are their motives?
The voice of these Ex-Military, Ex-Police Officers and civilians are getting louder and louder and yet there is no sign that their voices will ever be heard one day.
The group was said to have released this at a press conference in Accra that, "we strongly feel that the indemnity clauses in the Transitional Provisions, which in any case were not authored by the Constituent Assembly, should be set aside for the trial of Ex-President Jerry John Rawlings for his crimes against Ghana and humanity". But for the prevalence of democracy in January 2001, most of them would still have been in exile and it was in that context that they had decided to react to Ex-President Rawlings' recent effusions in Kumasi, which were capable of undermining national security.
Further the members said they suffered long detentions without trial and were subjected to all forms of unjustified persecution as victims of injustice under the two regimes. The group is said to have called on the government to take a firm, decisive and deterrent action against Ex-President Rawlings for rabble-rousing and for calling on the citizenry to ignore the law and embark on positive defiance, which they said, was nothing short of calling for anarchy and break down of law and order.
Yes, this can easily be achieved because, "GHANA IS A LAWLESS" country among others. Is there any "MAN" in the country who can really restore Justice?.
Having gone through these horrific experiences, it was only natural for them to be bitter, angry and aggrieved and have every right, good reason and justification to seek vengeance against Ex-President Rawlings and his unrepentant accomplices. The group says, it wants to remind the present administration that it is not only in government, but it is also in power and that power must be used to protect the interests of the country and its citizens.
Present at the press conference were said to be Lieutenant-Colonel Lucas Abito, former Commanding Officer Sixth Battalion of Infantry, Major Felix Asare (Rtd) formerly of the Mortar Regiment, Major Antwi Boateng (Rtd) formerly of Second Infantry Brigade, Captain Ben Edmund Duah formerly of Field Engineers Regiment, Major Mahama Awudu formerly of Mortar Regiment and Mr. Jebuni Yidana formerly of the Ghana Police Service.
Honourable Nana Akuffo Addo, in this context can you explain to the nation who is above the law and who is not?
Honourable Nana Akuffo Addo, can you please tell the nation when "JUSTICE" will be done to those perpetrators of the past regime who committed crime to the following sons of Ghana?. They are as follows:
General. Ignatius Kutu Achiampong, Gen. Awasi Amankwa Afrifa, colonel Roger Felli, Gen. Utuka, Gen.Robert Kotei, Gen. Frederick W.K Akuffo.
What about your own colleagues: Justice K.A Agyapong, Cecelia Koranteng Addow, Mr. Poku Sarkodie and retired Major Acquah? Any other victims since Nkrumah´s regime and many others.
Honourable Nana Akuffo Addo we also want to know what will happen to those who have as well caused financial losses to the nation and as such our country has now been declared a "HIPC" country?.
Honourable Nana Akuffo Addo are you sure as a "Judge" you can educate Ghanaians about Justice, by telling Ghanaians that true democracy has no frontier?. We hope you will be bold to tell your people that in true democracy, "NO ONE IS ABOVE THE LAW".
Honourable Nana Akuffo Addo there is no way Ghanaians will ever for-sake you and your government if you fail to let us no your plans regarding "JUSTICE" before the end year 2004. This is what Ghanaians want to know now.
Tell Ghanaians whether this "Indemnity clause" will also favour NPP government after 2004 or not.
I hope President Agyekum Kufuor will not sit down unconcerned and disregard the critics and the voices of his people, but rather make sure that he puts his words in action so as not damage the trust Ghanaians have for him. THIS IS YOUR PROMISE.
President Kufuor, your people will never forgive you if you fail them "SIR".
I will like to make it clear to Honourable Nana Akuffo Addo that "WE WANT TO SEE JUSTICE NOW" before 2004. All the necessary steps should take place to amend the constitution to remove the indemnity clauses. Ghanaians have suffered too long under such and other regimes. If this is not done now, the youth will raise their voices and sooner or later get the records straight. May God bless Ghana. Prince Aidoo Ghana Social Democrats West Germany