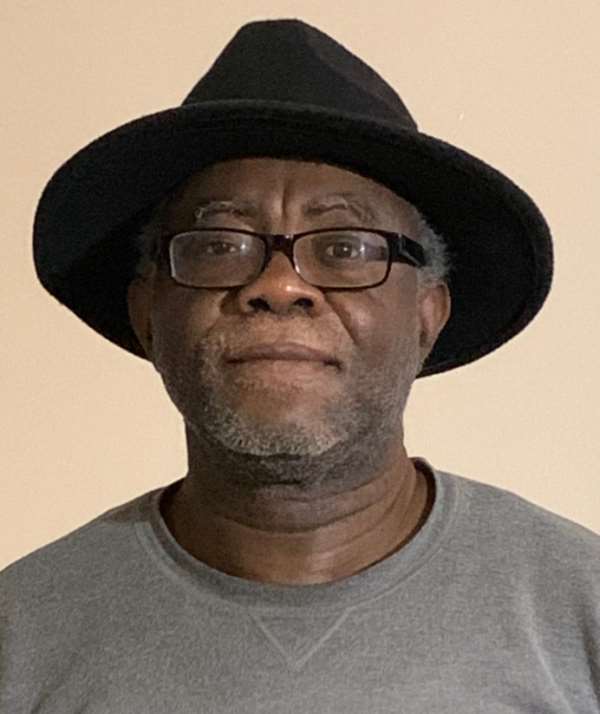 Nobody lives forever, indeed! Reading the news report of Dr. Zanetor Agyeman-Rawlings acknowledging the mortality of her bloody, "revolutionary," terrorist father, I could not help but laugh myself hoarse (See "We're Witnessing Challenges that Led to June 4 Uprising Today – Zanetor" RainbowRadioOnline.com / Ghanaweb.com 6/12/21). That is the essence of the arrant and stupendous stupidity of both the self-righteous career coup-plotter and his daughter, who does not seem to have learned the true history of the so-called June 4th Revolution and the lawless protagonist who savagely slaughtered his military superiors, almost as if he thought that he would live and could live forever.
Well, Chairman Jeremiah John Rawlings did live long enough to learn one salient truth beyond the vapid and mendaciously crafted bunkum about the "Principles of Probity, Transparency, Accountability and Justice." But, of course, Dr. Zanetor Agyeman-Rawlings' abject ignorance and crass arrogance, as well, inheres in the fact that contrary to what she would have the younger generation, including her own 40-something generation that was much too young to have either seen or appreciated what the June 4 Uprising was really about, the political situation and climate then had absolutely so semblance with what presently prevails under the definitely far more placid, stable and progressive leadership of President Addo Dankwa Akufo-Addo.
You see, had she paid studious attention to the very label or expression or description of the "June 4th Uprising," it would have readily become clear to the foreign-educated spoilt brat that the government that Flt-Lt. Jerry John Rawlings toppled on June 4, 1979, was the Gen. Frederick William Kwasi Akuffo-led junta of the Second Supreme Military Council (SMC-2), the only other one, that is, SMC-1, that had been led by Gen. Ignatius (Kwasi) Kutu Acheampong, having been ousted in what was at the time described as a "Palace Coup" a little over a year before by the rest of the membership of the same junta. Significantly, my own Akyem-Asafo maternal uncle, Maj-Gen. L A Okai (1934-2017), sometime Chief of the Defense Staff of the Ghana Armed Forces (CDS of the GAF), had left this wretched pack of self-infatuated mis-adventurers long before the aforementioned Palace Coup brought about the ouster and public and professional humiliation of Uncle Kwasi Kutu of Asante-Atwima Trabuom.
In short, about the only nexus between the SMC-2 junta, led by Gen. Akuffo, and the present democratically elected Akufo-Addo-led government of the New Patriotic Party (NPP), is the all-too-well-known fact that both Gen. F W K Akuffo and Nana Addo Dankwa Akufo-Addo were and are blood relatives. So, it is not very clear precisely what the Konadu Agyeman-Rawlings' daughter means, when the piratical National Democratic Congress' Member of the Klottey-Korle Constituency, in Accra-Central, refers to what she vaguely characterizes as the "challenges" or "circumstances that led to the June 4 Uprising." I have spoken and written about this innumerable times, that long before his admittedly epochal passage into eternity, in November 2020, Chairman Rawlings had disconsolately lamented equally innumerable times, or perhaps even more, that both the June 4 Uprising and the so-called December 31, 1981, Revolution had turned out to become gaping failures and political sore-thumbs in Ghana's postcolonial history.
Chairman Rawlings would also bitterly lament that the men and women that the so-called Principles of the June 4 Revolution had nurtured and groomed for national leadership in the offing, had become an inexcusable disappointment. To further clarify precisely what he meant, Chairman Rawlings would regretfully and categorically assert, with palpable anguish, that "The Generals that I personally executed [by firing squad] were not nearly half as corrupt as the men and women that both June 4 and December 31 produced." Now, those are not the verbatim words of Chairman Rawlings but the gist of what Ghana's most extortionate and longest-reigning military strongman meant is strikingly and unmistakably captured in the foregoing quote or half-paraphrase. I could have Googled up the verbatim words of Ghana's longest-reigning Maximum Dictator, but what has been captured above would perfectly and decently suffice.
You see, rather than open her syphilitic mouth and grotesquely confirm what many of us have always known to be her stupendous lack of common sense, the Klottey-Korle parliamentary pirate could have done herself and her captive audience great good by informing the rest of us precisely why towards the very end of his life, the Sogakope native had unreservedly thrown his still considerable weight behind the auspicious leadership and presidential fortunes of his longtime personal and political nemesis, to wit, Nana Addo Dankwa Akufo-Addo, and not the 2016 and 2020 Presidential Candidate of his very own political party, namely, Candidate "Akonfem-Kanazoe" Dramani Mahama. I leave the foregoing grist as food-for-thought for each and every one of you, My Dear Precious Readers, and even myself.
*Visit my blog at: KwameOkoampaAhoofeJr
By Kwame Okoampa-Ahoofe, Jr., PhD
English Department, SUNY-Nassau
Garden City, New York
June 12, 2021
E-mail: [email protected]