STRANEK Africa adds its voice to calls for probe into Parliamentary Chaos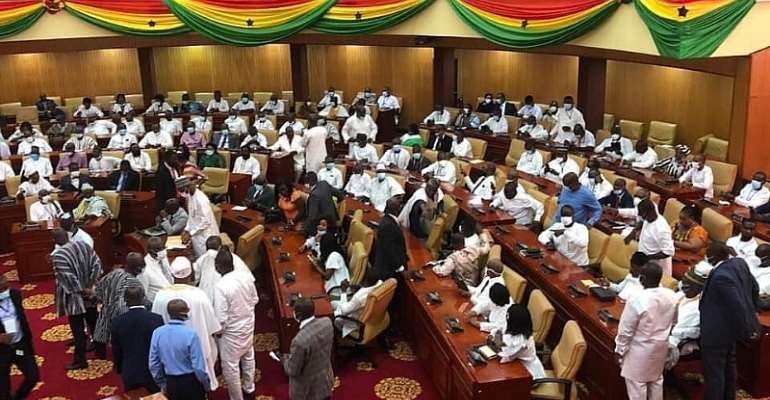 After every election, we look forward to our President-elect, Speaker of Parliament and two Deputies to be sworn in but this year was something else.
Opposition politicians clashed in Ghana's Parliament prompting military intervention. Could it be that the two major political parties want to show how powerful they are?
Legislators were voting to choose the next Speaker of Parliament and chaos erupted after a lawmaker from the ruling party seized ballot papers.
STRANEK-Africa is however appalled by the actions of the Member of Parliament (MP) for Tema West who was beaten for snatching ballot papers on the floor of Parliament.
This act we consider to be very criminal, undemocratic, un-parliamentary, and dishonorable and he must face the full rigours of the law. An apology from him is not enough.
A 39-year-old fisherman Christian Nukpeta has been sentenced to three months imprisonment for engaging in similar actions in the just-ended general elections at the Sene West constituency in the Bono East Region. Indeed, what is good for the goose must be equally good for the gander.
The second unfortunate happenings were, how armed combatants of the Ghana Armed Forces moved into Parliament. Who instructed for such actions? For what purpose? Why were they armed? This matter begs for answers and a full-blown investigation will suffice in that regard.
Ghana undoubtedly has become the bastion and a beacon of democracy across Africa and the nearing 3 decades of the 4th Republic is a show of much fidelity. Hence, taking punitive measures against the embarrassing moments will serve as a deterrence for further reoccurrences.
We are all involved in building our motherland.
Signed.
Eyram Norglo
Deputy Director of Research
Nii Tettey Tetteh
Executive Director