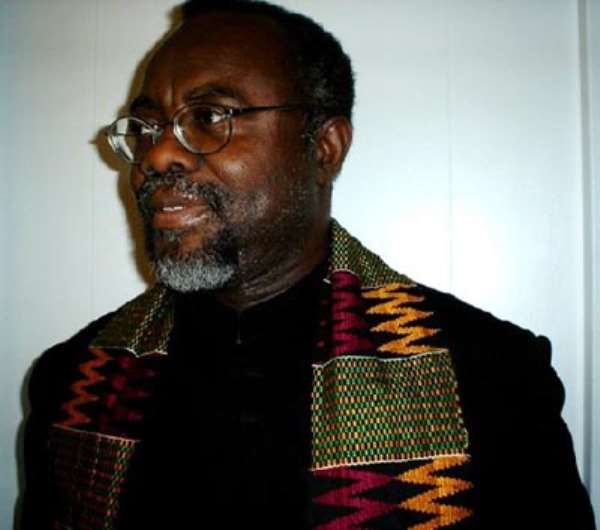 The caption of this column is precisely what Vice-President Mahamudu Bawumia meant when during his most recent electioneering campaign tour of the Asante Region, the former Deputy-Governor of the Bank of Ghana told throngs of party supporters and sympathizers listening in on his interview on the Kumasi-based Ashh-FM radio station, that Candidate John "Airbus-Kanazoe" Dramani Mahama could absolutely not be trusted with running the affairs of our beloved country ever again (See "Presidency Is Not Remedial Classes for Correction of [Past] Mistakes – Bawumia Tells Mahama" Modernghana.com 10/13/20).
The man is so erratically inconsistent and morally bankrupt that you cannot trust his illusory comeback promise of correcting his mistakes during his previous residency at Jubilee House, Alhaji Bawumia implicitly noted and then wittily added, at any rate, the Presidency was not designed for the politically clueless who suppose that they can toy with the destiny of Ghana's 30-Million-Plus citizens and then get thrown a second parachute of chance to continue playing the same existentially dangerous and inexcusable neck-breaking game again.
Then, ever the meticulous and systematic and methodical wit that he has widely become known to be in recent years, the former IMF-World Bank operative listed a few of the countless instances in which the former National Democratic Congress' Member of Parliament for the Gonja-West Constituency, in the present-day Akufo-Addo-created Savannah Region, has waffled on very significant policy decisions verging on the survival, existence and well-being of the global Ghanaian community. "First, he [Candidate Mahama as substantive President of the Sovereign Democratic Republic of Ghana] banned Okada. But now the same person says that he intends to legalize the Okada commercial transport system, if he is voted back to power."
Then, just the other day, he told the nation and Ghanaian voters that he was in favor of teacher licensure exams; now, Candidate Mahama says that he made a great mistake on this one, too, and that he will cancel this salutary professional quality-control measure when he is given the nod, once more, to occupy Jubilee House and thumb his nose at the very citizenry who put him there the last time in 2012. Then, he summarily canceled Arabic-language instructors' allowances which Nana Akufo-Addo healthily and equitably restored. Now, the "Akonfem-Expedition Architect" says that withdrawing the allowances of the Arabic-language instructors was also an egregious mistake; and that, after all, Candidate Mahama has actually been supporting this progressive policy initiative all along, having also been born and raised in a predominantly Muslim clan, unlike the "Kabonga Dwarf" from Kyebi who restored the same.
You see, where my beloved late father was born and raised, in the Galamsey Capital of Ghana, same as the "Akyem-Mafia Capo," we call any opportunistic politician who speaks from both sides of his big mouth and behaves like Little Dramani – you guessed right – not "Papano" but a "Veritable Political Prostitute," a gigolo, in mainstream American ideological and political speak. Then, of course, ever the Grandmaster of repartee, Mandela fashion, Vice-President Bawumia delivered this massive homerun, in American baseball parlance: "Candidate Mahama, holed up at Jubilee House and smugly relishing all the luxurious perks and privileges that come with the highest paid elective job of the land, had the chutzpah to say that 'I am not a magician to create jobs.' Now, Candidate Mahama says that he intends to create One-Million Jobs. Then also, Johnny D says that Nana Akufo-Addo's fee-free SHS policy initiative was a hoax, a 419 propagandistic fraud. Guess what? Now, Candidate Mahama says he will expand the SHS system."
The Chief Architect of Dumsor who promised to retrieve every pesewa of the Woyome Mega-Heist, as well as pooh-poohed Nana Akufo-Addo's COVID-19 social intervention policy initiatives that progressively resulted in the provision of free electricity and water supplies, now says that he intends to introduce free primary healthcare to all Ghanaian citizens, regardless of income level or economic and class status. Maybe we all need to find out from Mr. Sylvester Mensah, the Mahama-fired and house arrested former Executive-Director of the National Health Insurance Authority (NHIA), just who pulled this latest rabbit from the faux-junta camouflage hand of Little Dramani.
*Visit my blog at: KwameOkoampaAhoofeJr
By Kwame Okoampa-Ahoofe, Jr., PhD
English Department, SUNY-Nassau
Garden City, New York
October 17, 2020
E-mail: [email protected]