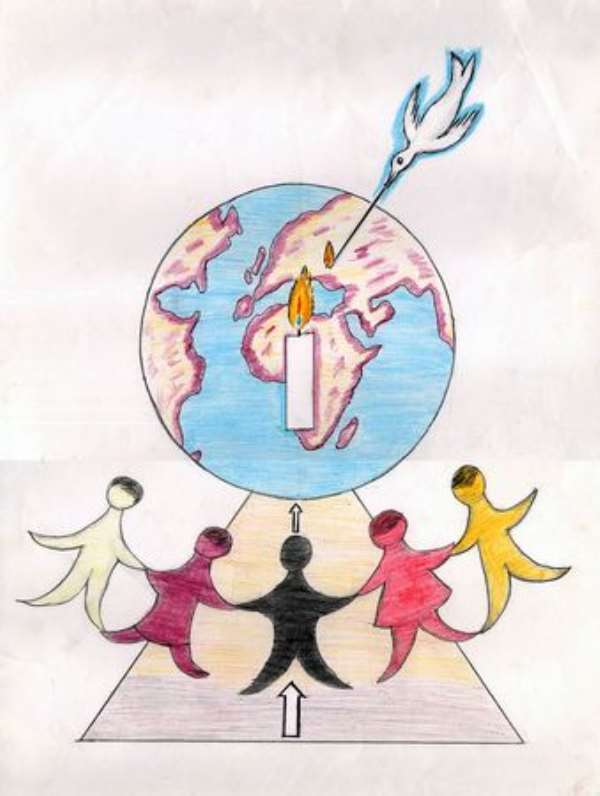 Dr. Eugene A. Amoah, professor of animal science, was named the 2006 recipient of the John W. Davison Outstanding Teacher Award during spring commencement in the Health and Physical Education Complex.
Amoah's recognition is a "three-peat" performance for the College of Agriculture, Home Economics and Allied Programs. Two other college faculty members received the award in recent years. Dr. Sarwan Dhir, an associate professor of plant science/biotechnology received the award in 2005. In 2004, Dr. Curtis Borne, professor of agriculture education, won the award. Awardees receive a $2,500 stipend and a name inscription on a plaque displayed in Founders Hall.
Amoah, who joined the FVSU family in 1986, credits students for his inspiration and commitment to teaching.
"It's very fulfilling to see them graduate and simply expand their education, " Amoah said. "It's amazing to see them pick up the pieces of information and connect. I'm honored to receive this award. It means a lot for someone in the teaching profession because of the deep connection between students, teaching and research."
Amoah's former students Dr. Dawnyetta R. Marable, a dental school student, and Dr. Olga Bolden-Tiller, professor of animal science at Tuskegee University, both agree that Amoah's connection went far beyond the classroom.
"Educating is not just a job for Dr. Amoah, but a way of life and his purpose," Marable said. "He has given so freely to the field of education and constantly encourages students to reach their full potential. Despite being an alumnus, Dr. Amoah still stays in touch with me and many of his students."