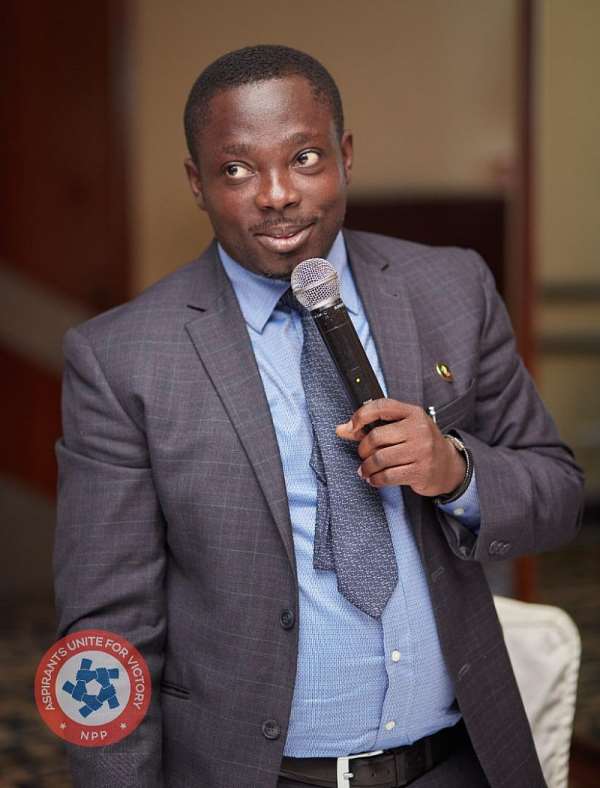 Mr. Eric Amofa
The Deputy Organiser for NPP in the UK, Mr Eric Amofa has chided former President John Dramani Mahama to stop behaving like "a foot-soldier or serial caller" in his avowed desperation to win political power in the next general elections.
According to the Qualified Social Worker - UK and former NPP MP Aspirant in the Asante Akyem South, "it is regrettable for a former head of state to want to make such derogatory and irresponsible comments to deliberately offend and attack the integrity of all Akyem people for political expediency.
Mr John Mahama is reported to have referred to the good people of Akyem as "Sakawa and Mafias" in his reaction against the Agyapa Mineral Royalties Limited deal by the Government of Nana Addo Dankwa Akufo-Addo.
In a statement issued in Accra, Mr Amofa said "John Mahama appears to be commenting on everything he comes across on social media and radio. This places him in the level of a foot soldier or serial caller. Such comment by the former president is below belt and he must be punished come 2020 general elections".
However President Akufo-Addo at a meeting with the Ghana Catholic Bishops' Conference complained about the ethnocentric campaign being staged by the former president and the flag bearer of the opposition NDC, John Dramani Mahama.
"Sometimes, one would hope when things come out, people will comment on them. The comment made by my opponent: 'Akyem Sakawa' people, I have not heard any public figure in this country or anybody comment on it".
"If I was to get up to make a comment about northerners or Gonjas, you can imagine the uproar that will be in the country," worried Akufo-Addo said.
Calling for special coaching for Mr Mahama to avoid causing tribal conflicts in Ghana, Mr Amofa urged the NDC Flagbearer to step down and allow for a more competent opposition leader.
Mr Eric Amofa however commended the President Akufo-Addo for the "unprecedented social interventions such as the Free SHS, Free Water, Free Hot meals for SHS and JHS final year students, school feeding etc carefully put in place for the benefit of the ordinary Ghanaian."