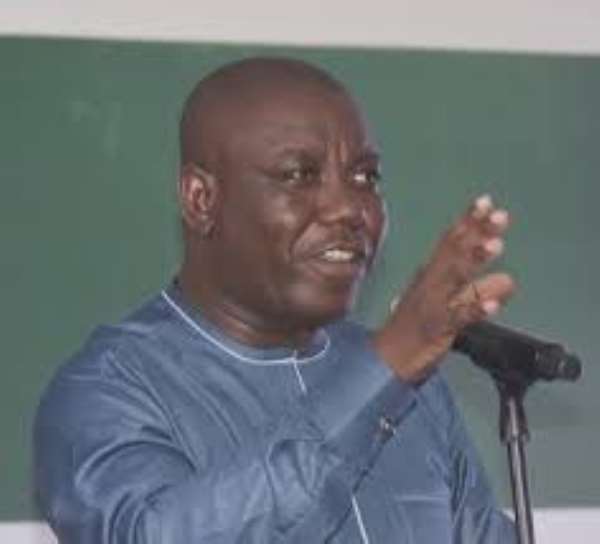 Member of Parliament for Bolgatanga Central, Hon. Isaac Adongo
Member of Parliament for Bolgatanga Central, Hon. Isaac Adongo still stands by his "Akyem Sakawa" tag.
He said he will never apologise to the Akyem Tribe for calling some of politicians in the ruling NPP regarding the Agyapa Royalties Gold deal as 'Akye Sakawa mafias'.
Hon. Adongo posted on his Facebook wall which he described those in the Agyapa deal as Akye Sakawa Mafias who are looting the state.
The same post was given a boost by former President John Dramani Mahama who reshared it on Facebook.
This has angered a group calling itself Okyeman Youth Association who demonstrated yesterday 9th September 2020 against him and the entire National Democratic Congress [NDC].
The group has given former President Mahama and Hon. Adongo 72hours ultimatum to come out and apologise or never step a foot on their land.
But Hon Isaac Adongo in an interview on Pure Fm's morning show in the Ashanti Region on 10th September 2020 has stated that he will never apologise to them because he sees nothing wrong with it.
He said he will even call them the same name if he meets them face to face because those involved in the Agyapa deal have still not changed their mind.
The lawmaker added that as for the calling of names, he learnt it from his senior brother Dr Mahamudu Bawumia.
He said until Dr Bawumia stops calling John Mahama and the entire NDC names, he is also not going to change.