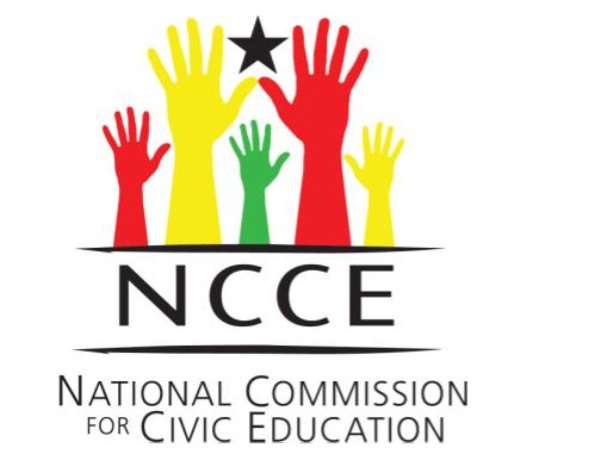 Ms. Jennifer Ofori, the Obuasi East District Director of the National Commission for Civic Education (NCCE) has encouraged residents of Jimiso Kakraba in the Obuasi East District to directly participate in the affairs of their community.
At a Social Audit Engagement program at Jimiso Kakraba, Ms. Ofori tasked the people to embrace a sense of responsibility towards development in their community.
She said " if we want to develop as a people, we should endeavor to participate in the activities happening in our communities."
Addressing and highlighting on the purpose of the Social Audit Program, the District Director of National Commission for Civic Education said, it is the process whereby community members are given the privilege in accessing the performance of public policies and the corresponding budget.
She further mentioned that such engagements with the communities are in accordance with chapter 6 of Article 35 (6)d of the 1992 constitution which states the powers given to the citizenry through decentralization and also the fulfillment of the part of the constitution that gives every Ghanaian the power to contribute to the development of the country.
The Odikro of Jimiso Kakraba Nana Oduro Worae in his submission reechoed the concerns expressed by the NCCE Director. He said participatory democracy is the way to go. He told the people to eschew the practice where they don't show concern on matters affecting them. This he said will not inure to the progress of the area.
He further praised the NCCE for choosing their community for the program.
A five-member committee was formed with Queen Mother of Jimiso Nana Akua Bosompemaa ll as the Chairperson, with other community members and the District Director of NCCE, Miss. Jennifer Ofori.
The NCCE director then called on the committee members to be firm, sincere and honest in the discharge of their duties and also promised the committee of her utmost support and cooperation.
At the end of a lengthy deliberation among the community members, the people of Jimiso unanimously selected to build a mechanized borehole with water stand which will be financed by them.