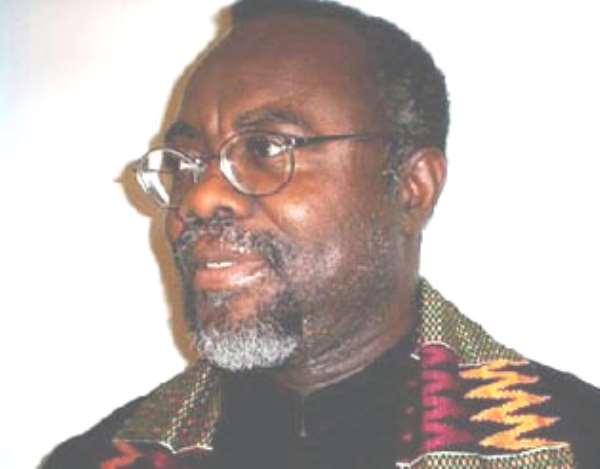 There is absolutely no need to labor himself explaining the double-tracking or shift system of Nana Akufo-Addo's Senior High School Policy Initiative to the shamelessly grubby and parochially minded megalomaniacal leaders of the main opposition National Democratic Congress (NDC). The hitherto deliberately deprived primary beneficiaries, including the children of the most vehement and vocal protesters of the aforementioned policy initiative, have a full and better understanding and appreciation for this most progressive process of helping our otherwise brilliant, talented and creative youths to catch up and be able to favorably compete with their peers in the most culturally and technologically advanced economies in the world (See "Double-Track System Is a Leapfrogging Concept – Deputy Education Minister" Modernghana.com 8/26/20).
You see, the pooh-poohing of the Double-Tracking System by the leaders of the National Democratic Congress is absolutely devoid of moral credibility because even as I write, there are hundreds of pre-SHS, basic, pre-K and Junior High Schools, formerly called Middle Schools, that woefully lack adequate and habitable physical plant facilities or school blocks that these NDC political scam-artists ought to be dealing with, that is, telling Ghanaian citizens and voters why they could not bring these pre-K to JSS learning facilities up to global standards, or even the standards of many of the finest urban pre-K, primary and JSS physical plant facilities in the country during the 8 years that the late President John Evans Atta-Mills and the now-Candidate John Dramani Mahama ran our metaphorical ship of state.
Instead, it well appears that all that these NDC megalomaniacs care about is to opportunistically jump onto progressive and visionary initiatives like the Akufo-Addo-implemented fee-free Senior High School System, which, by the way, was conceptually and ideologically not hidden from them, and which they had publicly pooh-poohed as a practical impossibility, and now farcically claim to be, after all, more capable of implementing than those with the talent, vision, genius and an acute sense of social responsibility to implement the same. As Dr. Yaw Osei Adutwum recently observed, the rather morally irresponsible decision by the leaders of the National Democratic Congress to "gradualize" the implementation of the fee-free Senior High School System, until such time that adequate school building or physical plant facilities had been erected or established to accommodate each and every student, could well have taken the country at least 50 years to accomplish or bring to fruition.
Which would, obviously, have meant that hundreds of thousands and generations of brilliant and talented Ghanaian youths would have criminally been denied the chance to opportunely develop their human resource capacities in order to be able to significantly contribute to our national socioeconomic, cultural, scientific and technological development. Which is also why Ghanaian citizens and voters need to ignore the development-thinking-challenged leaders of the National Democratic Congress, who, in the memorable words of Supreme Court Justice Jones Dotse, have an unrivaled penchant for looting and divvying up the fiscal contents of our National Treasury. It was also elating to hear the Deputy Education Minister announce that the Akufo-Addo Administration was intent on using Internet Technology to enhance the scientific know-how of our pre-tertiary students, as a means of adequately and cost-effectively preparing the country's youth for an increasingly globalized technological culture.
*Visit my blog at: KwameOkoampaAhoofeJr
By Kwame Okoampa-Ahoofe, Jr., PhD
English Department, SUNY-Nassau
Garden City, New York
August 26, 2020
E-mail: [email protected]