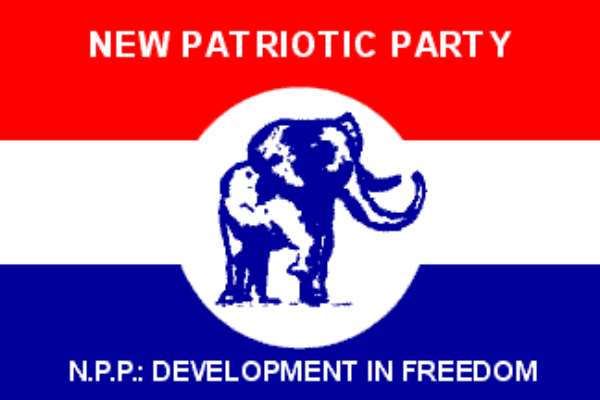 The leadership of the ruling New Patriotic Party in Tamale are still discussing how best to resolve growing discontent among its ranks, a factor that pushed over 6,000 members of the party to announce their resignation last Thursday.
A report in the dailyEXPRESS newspaper says with a 7-day ultimatum now slapped on the party and President Kufuor to resolve their grievances, the angry youth led by one Aarmeyaw Abdulai are giving the regional executives and the regional minister sleepless nights.
Among others, the youth have accused the Kufuor administration of incompetence, insensitivity and neglect of the area and the region.
They are unhappy with their government and party for denying Dagbon its share of development, while abandoning projects started by the previous administration for nothing but dirty political reasons.
The resignation announced at Yendi, the bedrock of the Dagbon conflict which is yet to be fully resolved has put the party strategists in the region back at work, to prevent anymore problems.
While for propaganda reasons, party officials have started accusing the NDC of infiltrating its ranks and negatively influencing its members, information gathered indicates that the leadership tried over two weeks to calm the youth and get them to rescind their decision.
The NPP is already not a very popular party in the Northern region especially in Dagbon and loosing especially a core of its 'little' support base ahead of the 2008 elections can be disastrous for the party.
The massive turn out of NDC faithful and ordinary inhabitants during a recent visit to Tamale by the NDC Founder Jerry Rawlings confirmed what have been mere speculations that Dagbon has fallen to the opposition party.
With all the Tamale seats falling to the NDC and only Yendi annexed by the ruling NPP, party executives know that the resignation and continuing agitation by its members will spell trouble.
The Dagbon NPP youth have over the last two to three weeks been agitating wanting to speak out, but were prevailed upon until last Wednesday when they finally secured a police permit to congregate.
Aarmeyaw Abdulai says they are more than 10,000 youth who have decided to abandon the NPP for failing them, but the rest were not available for the meeting because they were engaged with their work and farm activities.
The youth have not turned to any political party yet, but there are suggestions that it won't be long before they will make another announcement, should the party and government not listen to them.
Also key among the grievances of the NPP youth is the failure of government to ensure that the Dagbon conflict is permanently resolved.
They are accusing government of pretending that there is peace in the area, only because the late Yaa Naa has been buried while the final funeral rites have not been performed for both Yaa Naa akubu Andani and his predecessor Yaa Naa Abdulai.