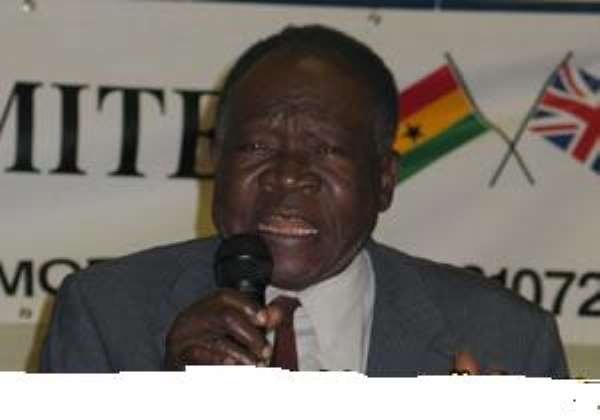 Government's plan to construct a new zoo within the Achimota forest in Accra is been resisted by the GaDangbe council led by Dr. Kwaku Baprui Asante. The council president issued a stern warning not to touch the forest, which is the only land left in Accra.
As a result of the construction of a new presidential palace inside the Flagstaff house, it became necessary to relocate the zoo to make way for the palace. Government therefore decided to temporarily send the animals from the Accra zoo, which used to be the personal zoo of first president Kwame Nkrumah, to the Kumasi zoo.
The permanent plan is to construct a new zoo within the Achimota forest, but Dr. Asante says government should rather consider the game and wildlife sanctuary at Shai Hills.
Speaking at a GaDangbe homecoming congress in Accra, Dr, Asante who is a retired diplomat and secretary of state during the PNDC era reminded government to return to the Ga people who are the original and rightful owners, all Ga lands taken over but have not been used for the prescribed purposes.
He also asked government to revert to calling the Ohene Djan Stadium, the Accra sports stadium while taking immediate steps to formulate a policy on the naming of national land marks following the rumpus over the renaming of the Accra Sports Stadium.
"While efforts are being made to cure the defects in the process of renaming of the Accra Sports Stadium we demand a reversal to the name - Accra Sports Stadium." he said.
The chairman of the Legal Committee of the Council, Bright Akwetey in a briefing, said the custom of the Ga State stipulated that the late chief must be buried before a new one was installed adding that the issue was before the Regional House of Chiefs to find an amicable solution for peace to prevail.
"The installed Ga Mantse swore an oath to Policemen in Armoured Cars and not to the Traditional Council and the whole of the Ga State" he said.
According to him, a section of the people from the Teiko Tsuru We had gone ahead to appoint and install Dr Jo Blankson with the stool name King Tackie Tawiah III as Ga Mantse which was an infringement on the customary rules and regulations.
He said the four Royal Houses had not come to a consensus as to which House should rule adding that the installation of Dr Joe Blankson meant that the Ga State now had two chiefs since the late chief had not been buried.