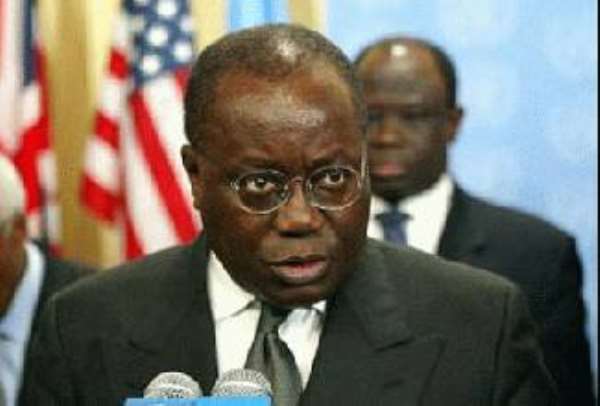 Some forty prospective bidders in an advertised auction by the Ministry of Foreign Affairs say they are outraged by what they describe as public deception by the Ministry.
The prospective bidders who thronged the offices of the Foreign Ministry this morning expressed disappointment when they were told that the vehicles have already been sold out.
The wanna-be-car owners said they were responding to an advertisement on page 26 of the Thursday edition of the Daily Graphic.
The advert lists ten vehicles - three Toyota mini buses, two Land Rovers, a Nissan Pick-up and four saloon cars along with their chassis numbers as vehicles on auction on a "where is, as is basis".
They said after a wild goose chase, they found out later that, officials of the Ministry of Foreign Affairs deceived them.
Mahmoud Nasrideen said they got to the Ministry as early as 9am an hour ahead of the advertised auction time.
Another prospective bidder, Stanley Nkrumah told Joy News he managed to locate the actual place the vehicles were auctioned in time together with a few others, but was not allowed to put in his bid.
Mr. Nkrumah said he witnessed the auction which was supervised by one Jacob Kumah who identified himself as an auctioneer.
When Joy News got to the house where the auction was said to have taken place, all the vehicles identified in the advert were seen parked in the compound except for the Mercedes Benz C-Class, Nissan Pick-up and Toyota Corolla.
Residents in the area confirmed that the house belongs to the Ministry of Foreign Affairs.
The disappointed interested bidders, who are suspecting foul play, are calling on the ministry to come clean on the matter.
Officials of the Research Department of the ministry, which put out the advert, would not comment on the matter.
A security officer told Joy News he had been directed to say that the auction was over.