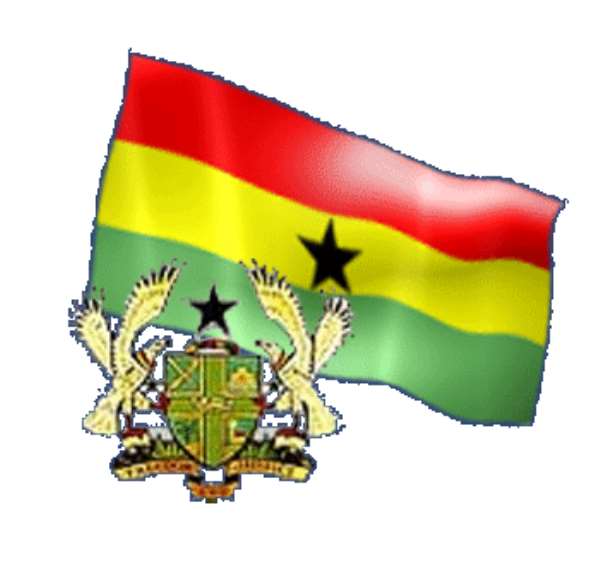 Ghana's bilateral relations with Congo Brazzaville have been given a boost with the appointment of Mr Yakubu Abdulai as Ghana's Consul-General to Brazzaville.
A high-powered government delegation led by Mr Akwasi Osei-Adjei, Deputy Minister for Foreign Affairs, Regional Integration and NEPAD, attended the ceremony which was also witnessed by Mr Gabriel Entsa-Ebia, the Congolese Minister for Justice and Human Rights.
Other members of Ghana's delegation were, Nana B. K. Yeboah, Deputy Chief Director, Ministry of Foreign Affairs; Mr M. I. Biyira, Ghana's Ambassador to DR Congo; Mr Amankwa, Minister-Counsellor, Ghana Embassy, Kinshasa; Mr A. Grant Ntrakwa, Ministry of Foreign Affairs; Ms Patricia Nkrumah, Ministry of Foreign Affairs and Mr Emmanuel Adjei, Vice-consul, Brazzaville.
Diplomatic relations between Ghana and Congo Brazzaville dates back to the 1960s when Ghana opened its diplomatic mission in Congo Brazzaville with Mr J. H. Williams as the Ambassador and Mr F. I. McEyeson as country officer.
However, soon after the overthrow of the Nkrumah Regime in February 1966, a decision was taken to close down the Brazzaville Mission, as part of what was known as the "Zoning Exercise," embarked upon by the new Government of the National Liberation Council. The closure of the mission was eventually effected in June 1966. Consequently, the country officer, Mr F. I. McEyeson, was reassigned to neighbouring Leopoldville (now Kinshasa).
There has been renewed interest in improving bilateral relations with Congo Brazzaville in recent years. Between 1985 and 1986, the Ministry of Foreign Affairs sent two delegations to Congo Brazzaville, whilst President Sassou Nguesso, now Chairman of the African Union (AU), made a brief stop-over in Accra, enroute from the Togolese capital, Lome.
It was, however, not until the coming into power of the NPP Government under President J. A. Kufuor that concrete steps were taken, culminating in the opening of Ghana's Consulate General in Brazzaville with Mr Yakubu Abdulai as the first Consul-General.