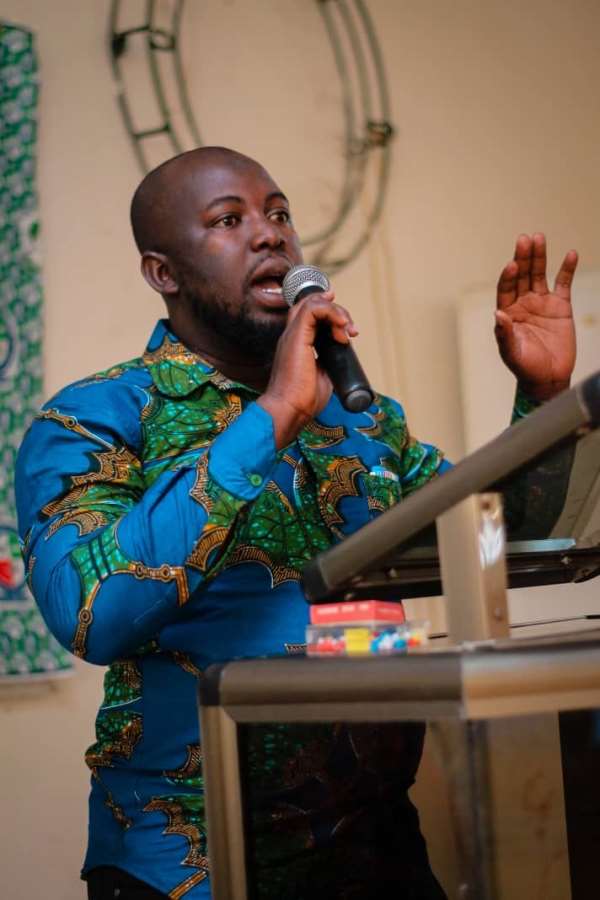 Tahiru Lukman Youth Activist & Dev't Consultant
We live in a country where a lot of good and honest people with constructive ideas are afraid to speak up and to express their views. A lot of young people have become so cheap and lack principles and integrity. A bowl of sugar and a box of Lipton tea is their price. They will spend sleepless nights to get their wives pregnant and shameless rush to the politician most especially MPs and MMDCEs for money to outdoor the newborn.
The sale of conscience and moral values makes them speak venoms to anybody who expressed a genuine opinion that doesn't go in favour of their party and so-called political god Fathers. We have become increasingly political intolerant that even before you expressed your views or appear for any discussion, some people have already made their mind's to insult you. Some of us have chosen a path to be critical with political leadership and we will never shut our mouth.
Former President John Dramani Mahama has led a corrupt infested regime that its acidity and the odour stinks so bad that, if the regime was given another four-year term, Ghana would have crumbled to its knees. The regime borrowing was touted reckless and corrupt maneuvering. That was the true state of JM administration.
We could have been asking the NDC for an apology, but that should not be the case, we need to express our disguised on the level of corrupt practices with impunity. We were just being Ghanaian.
Why then must we keep quiet, if Nana Addo- Bawumia led government has indeed become synonymous to incompetence. The NPP has become a true definition of corruption, and nation wreckers with arrogance, impunity, and pilling of debts. If Former President John Dramani Mahama was rejected because of bad governance and castigated, then we are right to double our efforts in criticizing Nana Addo warmongering and a scam of our era. A regime that has live to expectation and behaves the opposite from its words to Ghanaian in 2016. I don't think, this was the bargain for Ghanaian in 2016?
Going to the 2020 election, Ghana is indeed doomed; because we cannot continue to entrusts Ghana in the hands of President Akuffo Addo whose government has become a Margot in a dead carcass nor JM who track record in sinking Ghana as he supervised one of the most corrupt regimes in our fourth Republic remain fresh. The sad news is that there is no alternative as some of the smallest party leadership sold their party to either NPP or NDC.
I worry that Ghana is indeed troubled, the current records are disappointing and the alternative is not good either.
I always want to settle for the best.
How do we then rescue this country?
Ghana must wake up and demand accountability.
Author; Tahiru Lukman
Youth Activist, Dev't Consultant & Pan- African Author
Email: [email protected]
Tel: 0209154057 / 0551018778