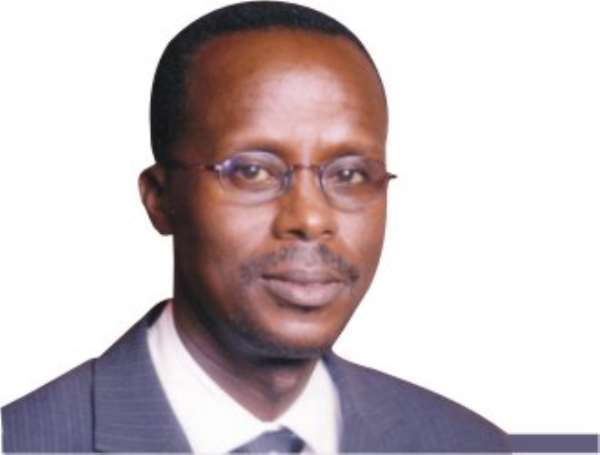 Mr Yaw Barimah, Eastern Regional Minister has called on Micro and Small Enterprises (MSEs) in the rural areas to improve on the finishing, designing and packaging of their products and services to meet international standards.
He said such measures would enable them take advantage of government's directive to Ministries, Departments and Agencies (MDAs) to source their supplies first from local industries.
Mr Barimah made the call in an address read on his behalf by Mr Samuel Manu, Eastern Regional Co-ordinating Director, at the closing session of a six-day AS-KA Technology Design Technical Training for 30 selected growth-oriented MSEs at Koforidua in the Eastern Region.
The participants drawn from the 13 districts forming the Koforidua Zone of the Rural Enterprises Project (REP) were from Volta, Greater Accra, Central and Eastern Regions. They were engaged in dressmaking, leather works, carpentry, soap making and textiles printing.
Mr Barimah asked the participants to pay attention to record keeping, human resource development and improvement in the environment that would affect their marketing, sales and growth. He said the REP was part of government's development programme to reduce poverty with emphasis on capacity building for rural production processes.
Mr Kwasi Attah-Antwi, Project Co-ordinator for the Southern Sector, in a speech read for him, explained that the training in AS-KA design technology was the first in the series for the three zones, which was a critical intervention under the project for growth-oriented clients.
He said the intervention of the REP, now operating in 53 districts nationwide since 2004, had contributed directly and indirectly to the creation of about 12,000 new jobs and facilitated the transformation of 8,000 previously distressed MSEs into profit making enterprises.
Mr Attah-Antwi said the AS-KA design technology would support the clients to grow and create more wealth through the production of varied and unique designs to maximise sales and incomes. The participants mounted an exhibition of their products using the new design technology.