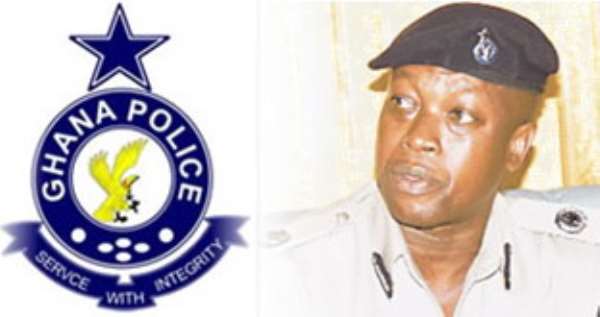 The Chief Executive of the Food and Drugs Board, Emmanuel Agyarko says contrary to media speculation, he did not circulate the recorded conversation between ACP Kofi Boakye and the suspected drug barons facing trial.
Giving testimony before the Justice Georgina Wood Committee, today Mr. Agyarko explained that an official of the Narcotics Control Board gave him a copy of the tape.
However after attempts to submit it to president Kufuor failed, he passed it on to a security operative and traveled abroad. Mr Agyarko told the committee he hasn't had any contact with the operative or the recording since his return.
According to the FDB boss he was first informed of the existence of the tape by the Former Executive Secretary of the Narcotics Control Board, Colonel Isaac Akuoku following his interdiction after some 5 kilograms of seized narcotics went missing from the Board.
He said Mr. Akuoku also informed him of a difficult operation the board had undertaken on the high seas which lead to the seizure of a parcel cocaine. He said later he was given a copy of the recorded conversation between the police Director of Operations ACP Kofi Boakye and some suspected drug barons by the Former head of operations at the Narcotics Control Board, Ben Ndego.
He said Mr Ndego then mentioned to him that some 77 parcels of narcotics on the seized ship MV Benjamin had gone missing and that the contents of the tape holds the key to unraveling the mystery surrounding the disappearance. He told the committee that he listened to the tape and decided with the approval of Mr. Ndego to submit the tape to the highest authority of the land.
Mr. Agyarko told the committee that following his inability to hand over the tape to the president and the Minister of Presidential affairs he left it with some body he described as a trusted operative to be given to the president, after which he traveled. He said he made no attempt on his return to follow up on the matter.
Mr. Agyarko also explained to the committee why he decided to give the tape to the President.