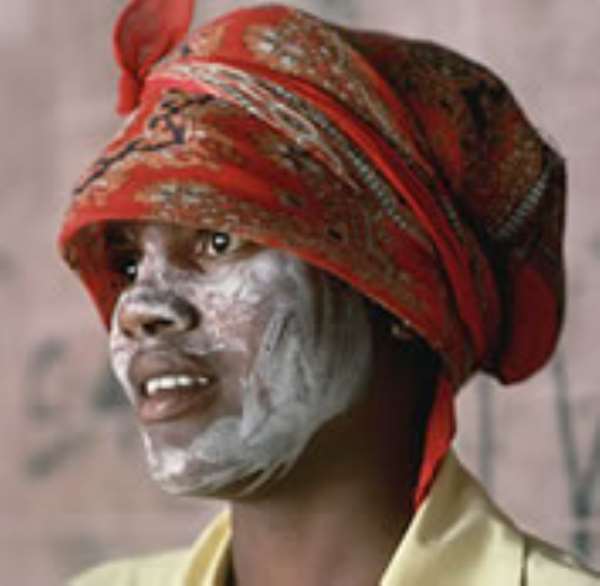 A friend recently told me he had started a new business. I asked what it was.
"I am marketing bleaching cream to the ethnic stores in Hamilton and area," he said.
He continued by telling me it is a great market to be in because women are always using it to make them more attractive to the opposite sex.
Although he believes it is misguided and tragic, he feels he is making a purely business decision.
"Look at the beauty industry ... everyone wants to look young and beautiful ... they use botox, liposuction, breast enhancement and now add bleach cream to the mix. If some darker-skinned person wants to whiten their skin, I am not going to stop them. I will sell them the products that are available for doing that."
It is sad but true. In our own community, there is a growing market for whitening agents. Just visit the many ethnic food stores and look on the shelves. Many different brands promise to make you look "whiter and more beautiful." I am told that these products out-sell some of the foodstuffs available in the stores. "There are special ones for black skin and for Asian skin," says my friend.
Several years ago, when I visited the West African country of Ghana, my host offered me a jar of body lotion to use as I had forgotten my own at home. I read the ingredients on the jar carefully, only to discover that it contained the active ingredient of hydroquinone.
"It's bleaching cream," I told her. "I can't use this."
It is not only Africans who spend hundreds of dollars each year on bleaching products. Darker-skinned people in other parts of the world have also bought into the beauty myth.
Some are notorious for using an admixture of creams, soaps and other chemicals, including cement water, to change their natural colour.
On a recent radio program here, I heard a couple of young people originally from the Philippines and India telling how they've tried to stay out of the sun because it makes them too dark.
In Asia, the vast selections of skin-whitening creams on supermarket and pharmacy shelves are testaments to the growing industry in which whiter skin is being marketed as more healthy and beautiful. It is reported that four out of 10 women in Hong Kong, Malaysia, the Philippines, South Korea and Taiwan are now using a skin-whitening cream.
Some claim the skin-whitening craze runs parallel to the global trend of cosmetic surgery and botox injections here in the West.
A medical practitioner who dispenses whitening products in Thailand said in a recent interview: "Every Thai girl thinks that if she has a white skin the money will come and the men will come ... The movie stars are all white-skinned and everyone wants to look like a superstar."
In Ghana, the sentiments are the same. In a recent interview, a 25-year -old sex trade worker in Ghana told a reporter that bleaching her skin is a survival tactic and a means of staying in demand. "If you don't bleach, nobody call you ... when you bleach, men call you more."
Reports have pointed to the effects of some skin-whitening agents, such as hydroquinone that can cause poisoning, convulsions, asthma, leukemia, liver damage, anaphylactic shock and infertility
While public health campaigns are underway in many countries to stop the growing market for bleaching creams, governments know that they are fighting a losing battle. They report the health risks associated with many of these skin-whitening agents and some are frantically trying to stop the legal importation of bleaching creams to their shores.
Why is this industry growing and what can we do to stem the tide? In my next column I intend talk with local women who use bleach creams and let them tell you why they use these products.
Freelance columnist Evelyn Myrie lives in Hamilton.