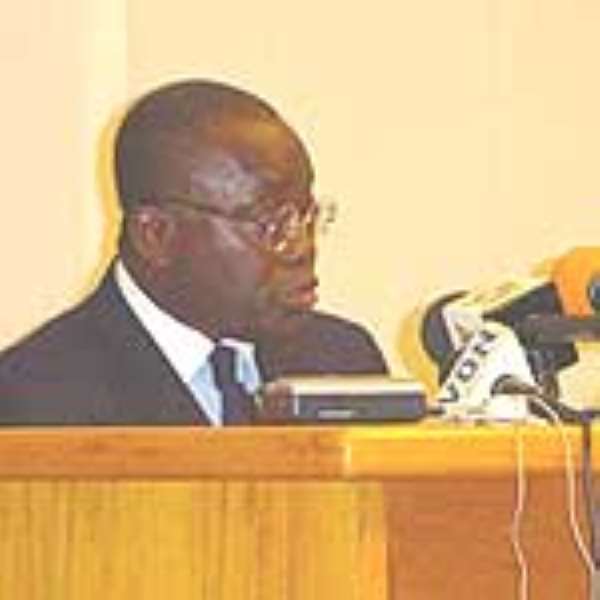 Nana Addo-Dankwa Akufo-Addo, Minister for Foreign Affairs, Regional Integration and NEPAD
Ghana's Minister for Foreign Affairs, Regional Integration and NEPAD, Nana Addo-Dankwa Akufo-Addo, yesterday said without the ratification and effective implementation of the conventions and protocols under the ECOWAS Treaty, it would be difficult to achieve the integration of the community.
He said no member state has so far ratified all the 48 ECOWAS conventions and protocols and Ghana has ratified 43 out of the 48.
Nana Akufo-Addo, who was responding to questions in Parliament, said the ECOWAS Treaty, signed in 1975 and revised in 1993, guides the Heads of State to foster integration and the 48 conventions and protocols were instruments for the implementation of the treaty.
He told the House that, a ratification process has been initiated for five outstanding instruments, including that on the protocol establishing an ECOWAS Criminal Intelligence and Investigation Bureau.
Nana Akufo-Addo, responding to another question, told the House that the Ministry would consider establishing a policy to govern assistance given to countries struck by various disasters. He said donations to such countries were usually made through various considerations such as relationship with country, extent of disaster and the capacity of the Ghana government to offer help.
Mr John Mahama, Member of Parliament for Bole-Bamboi in a supplementary question, had asked about the policy that informed the donation of cash to the Hurricane Katrina victims in the United States.
"Mr Speaker, in solidarity with the government and people of the United States of America during the tragic occurrence of the Hurricane Katrina in Louisiana and Mississippi, the government of Ghana donated 200,000 to the victims of the natural disaster," the Minister said.
Mr Abubakar Saddique Boniface, Minister for Manpower Development, Youth and Employment, who was also in the House to answer a question, said the Manso Amenfi Vocational Training Centre in the Western Region would be equipped with tools and the services of the Japanese International Co-operation Agency volunteers would be engaged to assist with teaching in the institution.
He said the centre, which was an old bamboo factory, was abandoned after the "fall of the Nkrumah regime. It was therefore slated for divestiture. The community however, decided to use it as a vocational training centre, which was finally established in 2001."
He said the centre became an institution under the Manpower Ministry in 2003 and currently had a student population of about 228, undergoing training in various vocations, including masonry and catering.
Mr Boniface said 25 million cedis has been provided to begin the construction of classrooms and a further 62 million cedis has also been given for the purchase of basic equipment such as a stop ladder and oven.
He expressed the hope that other individuals and organisations in the community would come to the assistance of the school.