Enforcement Of Protocols: Govt Urged To Deploy Security Personnel To Assist Teachers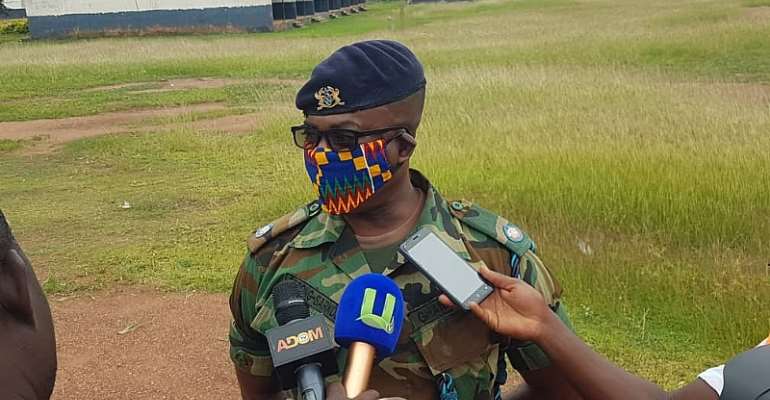 Following the regional launch of the disinfection exercise yesterday in Sunyani, Zoomlion Ghana Limited disinfection exercise at 3 Battalion of Infantry, Major Yaw Oppong-Sarkodie, 3 Garrison Education Officer has advised the government to consider deploying some security personnel as education instructors to assist teachers to ensure effective teaching and learning in various schools.
Major Yaw Oppong-Sarkodie said the involvement of security personnel will help both students and teachers to comply with government directives in order to limit the spread of the virus.
He noted that precautionary measures should be put in place as institutions to observe social distancing protocols.
"We have ordered about 100 pieces of mono desks so that the social distancing in the classroom could be effective. We also have education instructors, I mean the other ranks who are also informed as trained teachers assigned to the schools here so as the children are coming, they will be available to ensure that they do not leave the classroom without permission", he said.
Major. Yaw Oppong Sarkodie expressed his utmost gratitude to Zoomlion and the government for counting the school among other schools which are to be disinfected in the region.
Other places like The Apostle Church - Ghana (Sunyani central), Christian Palace Chapel, The Apostles' Continuation Church International (Yawhima Sunyani) were also disinfected in the region.
Presiding Elder of Apostles' Continuation Church International, Michael Faraday Oppong lauded Zoomlion for the exercise and urged other churches to consider disinfection and adhere to government directives before reopening for services.