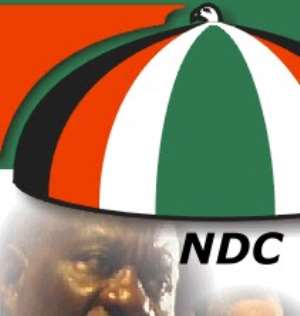 Anytime the operatives of the John Dramani Mahama-led National Democratic Congress (NDC) rush to court, irrespective of which level of the judicial system they choose or target, I fall off my chair in guffaws. This is obviously because as President, some four years ago, the Bole-Bamboi native and Mr. Anas Aremeyaw Anas, proprietor of the so-called Tiger-Eye Private Investigators Company, told Ghanaians and the global community in a video documentary exposé presumptuously titled "The Eye of God," that all it took to get a favorable judgment in any Ghanaian court, irrespective of the nature of one's case, was to visit the homes of these judges and magistrates and bribe them with items ranging from liquid cash to livestock – largely sheep, goats, pigs, rabbits and cows. As well, yams, plantains and chickens and turkeys.
So, I am wondering how much Little Dramani and Mr. Johnson Asiedu-Nketia, to name just a few, offered the individual members of the Supreme Court of Ghana's panel of jurists that is currently hearing their patently vacuous petition against Mrs. Jean Adukwei Mensa and the Independent Electoral Commission (IEC). The National Democratic Congress' petition against the IEC is the most criminal of its kind and totally without merit, in that it seeks to abort justice and democratic fair play by having the Justices of the Supreme Court declare that it is, somehow, both illegal and unconstitutional to preclude or prevent foreign nationals resident in Ghana who never legitimately applied for or legally acquired Ghanaian citizenship but were issued Voter Registration Cards, in order to enable them to cast a ballot they were never qualified for in both the recent past or previous elections and in the upcoming 2020 General Election.
We must also quickly point out that such criminal arrangement was made possible by the collusive collaboration between Dr. Kwadwo Afari-Gyan, the NDC-appointed longest-reigning Chairperson of the Electoral Commission (EC) with the top-brass executives of the National Democratic Congress. It might have been going on for quite a while before the leaders of the now-ruling New Patriotic Party (NPP) came to a stunning realization of the same, in the leadup to the 2012 General Election. We know the preceding to far transcend sheer hearsay because during the Akufo-Addo-led 2012 Presidential Election Petition, Dr. Afari-Gyan publicly and personally admitted to the Justice William Atuguba-presided Apex Court Panel that adjudicated that petition that, indeed an unquantifiable number of both woefully underage Ghanaian citizens and non-Ghanaian nationals had been inordinately packed onto the National Biometric Voters' Register (NBVR).
Earlier on, petitioned by leaders of the then main opposition New Patriotic Party, led by then Vice-Presidential Candidate, Alhaji Mahamudu Bawumia, to promptly delete the names of these underage registered voters and the illegally registered foreign nationals, Dr. Afari-Gyan flatly refused to do so and, instead, unwisely advised those among the so-called stakeholders who were bothered or offended by the registration of these underage citizens to directly appeal to these criminally registered underage citizens themselves to voluntarily disengage or deregister themselves. Actually, the word that Dr. Afari-Gyan had used was "persuade" these illegally registered minors not to vote on election day. Their names were not in any way going to be deleted from the National Voters' Register. The fact that in any civilized and functioning advanced democratic culture Dr. Afari-Gyan could very well have lost his job and ended up in the slammer or jail, did not seem to have bothered the EC Chair the least bit.
Of course, the constituency and/or local registration officials who had jampacked these underage registrants onto our National Voters' Register (NVR), would have suffered some punitive consequences as their overall boss. The Voters' Identification Cards that the National Democratic Congress' plaintiffs seem hell-bent on foisting on the administrators of the Independent Electoral Commission and, thus the Ghanaian electorate, by extension, were issued during the period in question, for which Dr. Afari-Gyan provided ample testimonial evidence to the Atuguba-presided panel of Supreme Court Jurists. You see, the plaintiff's logic here is that if they could force the Jean Mensa-headed IEC to accept the validity of these illegally issued Voter ID Cards, the corrective compilation of the new National Biometric Voters' Register would have been effectively nullified, since all that these illegally registered National Democratic Congress-sponsored "eligible voters" need to do is to show up at any voter registration center with their old illegally acquired Voter IDs in order to, once again, get illegally certified to criminally vote in Election 2020 in favor of their sponsors.
Which, of course, would be tantamount to nothing short of downright suicidal to the patriotic bona fide Ghanaian citizens who fiercely fought the Rawlings-led junta dictatorship of the Provisional National Defense Council (PNDC), for the wholesome achievement of a "Green" Constitutional Democracy.
*Visit my blog at: KwameOkoampaAhoofeJr
By Kwame Okoampa-Ahoofe, Jr., PhD
English Department, SUNY-Nassau
Garden City, New York
June 5, 2020
E-mail: [email protected]